City of Clarksville
Clarksville, TN – Miller Town Apartments celebrated a grand reopening Wednesday after renovating all 96 apartment homes, thanks in part to funding assistance from the Tennessee Housing Development Agency (THDA).
The apartments are on Jack Miller Boulevard near Fort Campbell and feature two and three-bedroom apartment homes with modern kitchens, an outdoor pool, a playground and a community room.
City of Clarksville
U.S. military veterans to get first priority in rental applications
Clarksville, TN – Three newly built homes in Clarksville are complete and available for rent to low-income families, with first priority going to U.S. military veterans, especially those with disabilities.
Clarksville Mayor Kim McMillan helped cut the ribbon Monday morning on the three homes built by Buffalo Valley Inc., in the Providence Pointe subdivision.
Federal grants provide updated restrooms, pavilions
Clarksville, TN – Clarksville's Valleybrook Park, a neighborhood green space on Crossland Avenue near downtown, reopened Monday after a facelift funded with federal grants secured by the City of Clarksville.
Improvements include two new playgrounds, new restrooms, a new pavilion, conversion of the old restrooms to an additional pavilion, and repaving of the parking lot.
Collaboration provides needed transitional housing resource
Clarksville, TN – The City of Clarksville and Flourishing Families have added another link in Clarksville's chain of social services that helps people in need.
Flourishing Families opened the doors Wednesday to a new transitional home to a family of five. The small but well-kept home at 451 Martin Street. was donated to the non-profit organization by the City of Clarksville.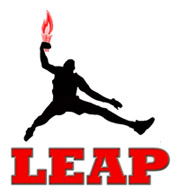 Clarksville, TN – On a crisp October Saturday LEAP organization in collaboration with the Clarksville Housing Authority hosted a Block Party in Lincoln Homes. Laughter could be heard as you approached the block party. It was coming from dozens and dozens of children enjoying free hot dogs, popcorn, and ice cream as well as playing games, jumping in the inflatables provided by A Jump'n Good Time, and live music from DJ Greedy.
LEAP Site Lead Dorlisha White spearheaded the event with the help of Martha Witherspoon of the Housing Authority.

Clarksville, TN – The brand new Splash Park at Edith Pettus Park, located at 345 Farris Drive, now welcomes visitors!
The Splash Park Grand Opening took place today, May 23rd at 1:00pm with neighborhood residents and city officials cutting the ribbon to officially open the park to the public.
Clarksville, TN – On June 22nd, the Clarksville Office of Housing and Community Development, along with Clarksville Mayor Pro Temp Geno Grubbs, were on hand when the homeowner of 50 Union Street was presented with keys to her new home.
Union Street lies within the Dog Hill Architectural District known for its late Victorian Architectural Style which consists of typical turn of century framed construction cottages. The district got its name because neighborhood canines would howl at the whistles of the nearby trains and steamboats. [Read more]