Montgomery County, TN – On Tuesday, June 20th, Agero hosted the Clarksville-Montgomery County's Green Certification Program's refresher class. Thirty-one attendees representing many of the organizations that originally certified in 2013 and 2015 participated in the class.
The class reviewed the latest environmental concerns in our community, discussed the impacts on the environment, and shared their ideas and continued improvements within their own organizations.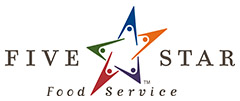 Chattanooga, TN – Eight months ago became one of the nation's first independent vending operators to surpass the 300 micro-market threshold. Last week Five Star celebrated the opening of its 400th micro-market at a Jostens production facility in Clarksville, TN.
The Jostens installation marks the 133rd micro-market Five Star has opened this fiscal year which ends this month.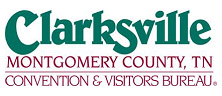 Clarksville, TN – The Clarksville-Montgomery County Convention and Visitors Bureau (CVB) is pleased to announce Steve Stroman as the Chairman of the 2014-2015 Board of Directors.
The CVB board members are: The Honorable Geno Grubbs, City of Clarksville; Mr. Navin Patel, Hampton Inn & Suites; The Honorable Jerry Allbert, Montgomery County Parks; Ms. Lee Persinger, Jostens Printing & Publishing; Mr. Jared Mims, Mr. Geoff Livingston, Cumberland Bank & Trust and Ms. Jan Roberts, retired local banker.
Parking Information Released


Clarksville, TN – The City of Clarksville will celebrate our nation's independence this year with the seventh annual Independence Day Celebration on Thursday, July 3rd, 2014 at Liberty Park.
The event is free and begins at 6:30pm. Seating is available throughout the park and the concerts will take place on the Great Lawn of the Wilma Rudolph Event Center.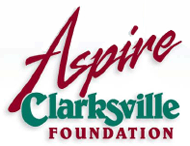 Clarksville, TN – On Monday evening, Dr. Mark Green and Joe Pitts announced that the Aspire Clarksville Foundation had garnered nearly $4 million in pledges, surpassing the current goal, and previous campaigns, by a wide margin.
Aspire Clarksville, an economic development foundation to benefit Clarksville-Montgomery County, Tennessee, officially announced in February that the goal for the entire Aspire V "Focus On The Future" Campaign was $3.8 million.

Montgomery County, TN – The latest business to complete requirements for Clarksville-Montgomery County Green Certified and host a Green Ribbon Cutting is Jostens.
City of Clarksville Mayor Kim McMillan, Montgomery County Director of Administration, Phil Harpel, filling in for County Mayor Carolyn Bowers, Executive Director of the Industrial Development Board Mike Evans and Chamber of Commerce Director Melinda Shepard were there to congratulate the company for their work.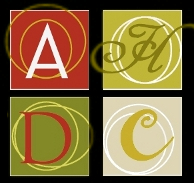 Clarksville, TN – The 2014 Cultural Calendar, produced by the Clarksville-Montgomery County Arts and Heritage Development Council, is now available online and at several local shops.
Each month of the calendar features an original work by a local artist, depicting a scene in Montgomery County, along with highlights of arts and heritage activities planned by community organizations for that month.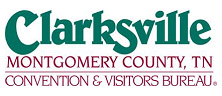 Clarksville, TN – The Clarksville-Montgomery County Convention and Visitors Bureau (CVB) is pleased to announce Carolyn Pierce, City President, Regions Bank, as the Chairman of the 2013-2014 Board of Directors.
Steven Stroman has also been appointed as the Chair-Elect and will serve as the Chairperson for the 2014-2015 term.

Clarksville, TN – You see it on TV, hear it on the radio and read about it daily in every news source, both online and in print. It's as hot a topic as ever; economic growth as we begin to come out of a recession.
Right now, all over the country, community leaders are working strategically to make sure that their communities continue to grow. That rings especially true in Clarksville-Montgomery County.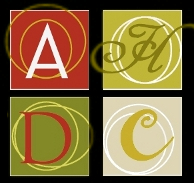 Clarksville, TN – Just in time for the holidays, the Clarksville Arts and Heritage Development Council is offering the perfect stocking stuffer — its 2013 Cultural Calendar.
This year's wall calendar features the work of local artists Monica Dahl, Paula Baggett Edwards, Leah Foote, Rob Franklin, Bob Gandy, Alan Goldstein, Jim Hancock, Mary Hoffpauir, Lisa Kemmer, Judy Morgan, Patsy Sharpe, David E. Smith, Cliff Whittaker and Rita Woodward.