Clarksville, TN – On December 4th, 1956, an extraordinary twist of fate brought music icons Johnny Cash, Jerry Lee Lewis, Carl Perkins and Elvis Presley together at Sun Records in Memphis, Tennessee, for what would be one of the greatest jam sessions ever.
This fall, the Roxy Regional Theatre offers a glimpse inside the recording studio on that legendary night with an unforgettable evening of red-hot rock 'n' roll hits including "Blue Suede Shoes," "Fever," "Walk the Line," "Sixteen Tons," "Who Do You Love?," "Great Balls of Fire," "Folsom Prison Blues," "Whole Lotta Shakin' Goin' On," "Hound Dog" and more.

Clarksville, TN – The Roxy Regional Theatre, long regarded as one of the cornerstones of Historic Downtown Clarksville, is celebrating 34 years of live entertainment with an unforgettable evening of fabulous food, fine art and award-winning musical theatre.
On Saturday, September 24th, GALA 34 will officially kick off the Roxy Regional Theatre's 2016-2017 season of professional live theatre on the corner of Franklin and First.

Clarksville, TN – The Roxy Regional Theatre is gearing up to celebrate 34 years of presenting live theatre in the heart of Historic Downtown Clarksville on the corner of Franklin and First. The Roxy has long been regarded as "the cornerstone of downtown re-development," and SEASON 34 will see new productions and exciting changes to the programming and structure of the theatre.
Ryan Bowie, longtime company member and former Director of Fundraising and Development, will take the reins as the organization's new Executive Director.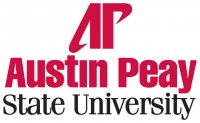 Clarksville, TN – Dr. Solie Fott, Austin Peay State University professor emeritus of music, considers himself to be just a fiddle player, but that's a bit of an understatement.
Throughout his sideline career as a Nashville sessions string player, he has performed with some of the top names in modern music history, including Patsy Cline, Elvis Presley, Johnny Cash, Bob Dylan, Roy Orbison, Kris Kristofferson and Eddie Arnold.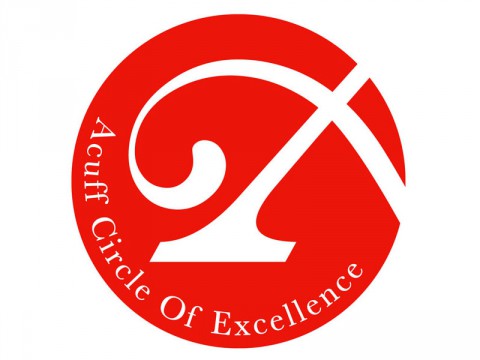 [Read more]

Clarksville, TN – On Saturday, March 8th, 2014 the Humane Society of Clarksville-Montgomery County brings back Legends of Clarksvegas.
It will be held at the Valor Hall Conference and Event Center in Oak Grove, KY. Doors open at 6:00pm and the show starts at 7:00pm.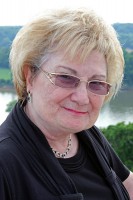 Clarksville, TN – Sue Freeman Culverhouse, long a staff-writer for ClarksvilleOnline.com, features eleven Tennessee authors in her new book. Tennessee Literary Luminaries: From Cormac McCarthy to Robert Penn Warren (The History Press, Charleston, SC, 2013). Her author website, www.sueculverhouse.com, links her readers to information about the book and her upcoming blog.
"I'm tired of people outside Tennessee believing that we're all wearing overalls without a shirt, chewing tobacco, going barefoot, toting six-shooters, and living off road kill," Culverhouse admits. "I want our youngsters to be proud of the literary heritage these and other Tennessee writers have contributed to the world of literature. All of the authors in my book have interesting lives in addition to having written not-to-be missed books."
a

Clarksville, TN – On Saturday March 9th the Legends of Clarksvegas will rock the Wilma Rudolph Events Center at Liberty Park to benefit animals and the Humane Society of Clarksville-Montgomery County.
The Legends of Clarksvegas features some of the best professional impersonators in the business. Come see Shawn Barker as "Johnny Cash", Lance Lipinsky as "Jerry Lee Lewis", Freddy B as "Elvis Presley", and Steve Bobbitt as "Rod Stewart" along with special guests, the EAS Showband, the official tribute band for Graceland. Local Attorney Kevin Kennedy will be acting at the Emcee for the evening.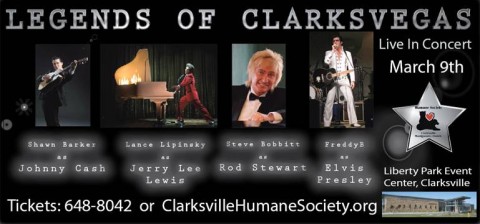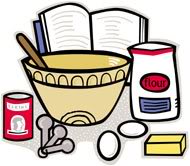 Palmyra, TN – The Taste of Shiloh event opened Saturday, August 25th, 2012, at the Shiloh Cumberland Presbyterian Church Fellowship Hall with an overwhelming display of pinwheel appetizers, chicken stuffing with giblet gravy, barbecue, enchiladas, and double ricotta lasagna entrees, followed by gingerbread berry shortcake, caramel pie, and double chocolate cookies for dessert.
Two long counters were filled with too many foods to list.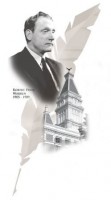 Clarksville, TN – Harvard-educated Alice Randall is as close to being a Renaissance woman as you're going to meet on the streets of Nashville. Writer-in-residence for Vanderbilt University, she is the author of The Wind Done Gone, Pushkin and the Queen of Spades, Rebel Yell and her latest book, Ada's Rules. The first African-American woman to write a number one country song, she also wrote a video of the year, worked on multiple Johnny Cash videos, and produced a pilot for a prime time drama on CBS (featuring ex-wives of country stars).
Ada's Rules hits head on what Alice Randall feels is the dominant civil rights issue of the first quarter of the 21st century—health disparity, specifically the issue of being overweight that leads to diabetes in one in four African-American women over 55. Diabetes leads to many women suffering amputation and/or kidney failure. Alice Randall is on a crusade to help women recognize this problem and find ways to overcome it.
"Hello, I am Johnny Cash"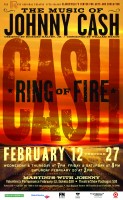 The Roxy Regional Theatre has always done musicals well, so it is no surprise that the "Ring of Fire: The Music of Johnny Cash" was a foot tapping good time. Showcasing the life of country Music Legend Johnny Cash the musical followed his life from his birth, until his death in 2003. The show features Nathan Freeman, Brian C. Veith, Melissa Dowty, and Mindy Wedner. They were backed up by some great musicians Travis Wetzel, Lisa Horngren, John Waddle, Scott Stowe, Thad Wallus, Matt Whittenburg, and Tom Thayer.
The show runs through February 27, playing Wednesdays and Thursdays at 7pm and Fridays and Saturdays at 8pm, with a 2pm matinee on Saturday, February 20. Tickets are $20 (adults) and $15 (ages 13 and under). Tickets to all performances can be purchased online at www.roxyregionaltheatre.org, by phone at 931-645-7699, or at the theatre during regular box office hours (9am-2pm, weekdays).
This show is based around music and songs of Johnny and June Carter Cash and features 33 individual numbers mixing the voices of the cast in a harmonious blend. The first act's music was positive and celebrated southern life, while the second half takes a somewhat darker tone most likely due to the admitted drug use by Cash. [Read more]