Clarksville, TN – The way Izzy Melvin describes it, time slows down on the Austin Peay State University (APSU) football field.
"You find this part of yourself, and you become one with the baton – everything is silent when you're on the field – it has always been me and my baton, it becomes an extension of yourself," she said.
Austin Peay Governors' Own Marching Band

Clarksville, TN – John Schnettler, director of the Austin Peay State University Marching Band, has a friendly, easy-going personality, but he might seem a little distracted during APSU's final home game on Saturday, November 7th.
That's because his 150-member Governors' Own Marching Band (GOMB) will add about 350 additional musicians for that day's half-time performance. Hopefully, the resulting 500-member ensemble will mesh well after only a few hours of rehearsing.
APSU Sports Information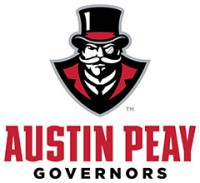 Clarksville, TN – Austin Peay State University's Governors Own Marching Band will host its Fourth Annual Band Day, November 7th, at Governors Stadium during Austin Peay's final regular-season home contest against Southeast Missouri.
Begun in 2012 with 82 high school students participating, the event has grown incrementally in the last two years, with 262 high school students in attendance for the 2014 edition. The students who participate get an up-close look at gameday for the GOMB, under the tutelage of Director of Athletic Bands John Schnettler.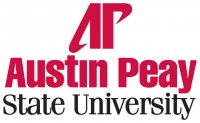 Clarksville, TN – Austin Peay State University featured twirler Hannah Johstono has demonstrated her talent and skill with a baton in front of crowds both large and small during her 14 years of twirling.
A regular with the Governor's Own Marching Band for the past four seasons, Johstono has captivated everyone from APSU fans gathered in Governor Stadium's Tailgate Alley to 100,000 fans at Neyland Stadium as the Governors took on the University of Tennessee Volunteers.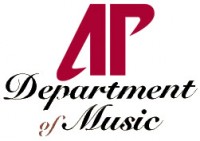 Clarksville, TN – Dr. Gregory Wolynec's taste in classical music can at times be described as a bit esoteric. The Austin Peay State University associate professor of music enjoys seeking out lost masterworks or underperformed pieces by the world's great composers.
The students who make up the APSU Wind Ensemble know this about their professor and conductor, so they were a bit confused when he handed out the sheet music for their next performance. The words "Star Wars" were printed at the top of the page. [Read more]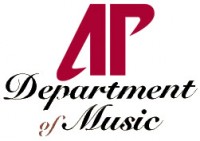 Clarksville, TN – "If I have to describe in one word what's going to be going on with this concert," Dr. David Steinquest said, leaning forward and rubbing his hands, "it would be 'magic.'"
He lifted his eyebrows as he spoke, as if the word itself contained supernatural properties. It's the type of showmanship one comes to expect from the Austin Peay State University professor of music, especially at this time of year.
Every October for the last 26 years, Steinquest has hosted the APSU Percussion Ensemble's Halloween Concert – an enormously popular performance that blends music with the mayhem of the season. This year's concert will consist of two performances at 6:00pm and 8:00pm on October 28th in the APSU Music/Mass Communication Concert Hall.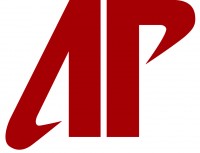 Clarksville, TN – Austin Peay State University will celebrate Homecoming 2011 with the theme, "Jurassic Peay."
Homecoming is October 24th-30th. Here is a list of events planned as part of the weeklong celebration. Many of the events are open to the public. [Read more]