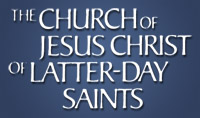 Clarksville, TN – Please join the 6th annual celebration of The Birth of Jesus Christ on December 4th, 5th, and 6th, 2015, from 4:00pm – 9:00pm at 3242 Hwy. 41-A South, Clarksville, TN.
The Festival of the Nativity is a community-wide public event representing exhibitors from the mid-south area whose nativity scenes reflect the culture and perspective of artists from around the world. We invite you to register on our website and loan your own nativity set/s for viewing.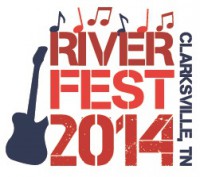 Clarksville TN – Local singer/songwriter Lydia Walker has become a household name in recent years. The songstress has performed at numerous festivals, events, coffee shops, churches, and colleges in our region of Middle TN and Southern KY.
Her music can be described as Contemporary Folk, accompanied by her acoustic guitar and occasionally a ukulele. She has taken the stage hundreds of times, sharing her songs with as many people as she can.
Now she will be bringing her music to one of the biggest annual events in Clarksville.

Clarksville, TN – This weekend, the Hilldale Baptist Church will put on three presentations of "The Living Christmas Tree – A Christmas Celebration". The event is free and open to the public.
The idea behind this year's "tree" is a fun variety show a la the golden age of TV variety shows—like Lawrence Welk or Ed Sullivan.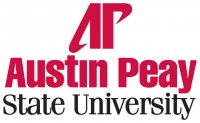 Clarksville, TN – In September 2003, a woman named Sylvia believed the world was going to end on an upcoming Wednesday. Her husband, a survivor of the September 11th, 2001, terrorist attack on the World Trade Center, suffered a horrible bout of depression and refused to leave the house.
And their daughter, Rachel, saw visions of both Jesus Christ and renowned physicist Stephen Hawking. [Read more]
Written by Brother Shepherd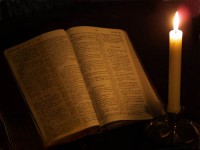 In the summer of 1986, I was invited to an Evangelistic Conference in Amsterdam, Holland sponsored by the Billy Graham Association. There was about 8,000 Evangelists from all over the world there. One of the things that stood out to me was the importance that was put on THE WORD OF GOD.
One of the affirmations we were asked to affirm was this, "We confess Jesus Christ as God, our Lord and Savior, who is revealed in the Bible, which is the infallible word of God." [Read more]
Written by Brother Shepherd
Some time back I rode down by the Cumberland River to see how high the water was after the rain that we had. Many times in the past years, I have seen Cumberland River rise so high that it's even out of its banks and onto Riverside Drive. I have always been amazed at how much water that took, but the water always recedes.
As the river flows, it reminded me of what Jesus told His disciples, "Out of you shall flow rivers of living water." This is found in John 7:38. That's always made me wonder how strong my witness in the Lord has been in years past. Has the Living Water of Jesus Christ flowed out of me? [Read more]
YMCA partners with Samaritan's Purse to collect gift-filled boxes for children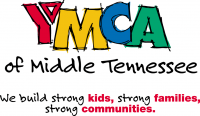 Nashville, TN – The YMCA of Middle Tennessee will again partner with Samaritan's Purse to collect gift-filled shoe boxes for children worldwide as part of the annual outreach effort Operation Christmas Child. The Y will join in the local efforts of Operation Christmas Child to collect shoe boxes at all of its 29 centers.
Anyone wishing to fill a shoe box for a child in need may pick up an empty box and list of recommended supplies at any YMCA in the Middle Tennessee and southern Kentucky area. Empty boxes will be available at local Ys until the final collection day. Simply visit a local YMCA to get a box between now and then and return it with your gifts by the November 15th deadline. [Read more]

Restore Ministries of the YMCA is pleased to announce that Healthy Steps to Freedom will now be offered to the Clarksville community. It will meet Tuesdays from 11:30am – 1:30pm at the Clarksville Area YMCA, 260 Hillcrest Drive, starting August 24th.
Healthy Steps to Freedom is designed to help women release the intense burden of being controlled by food and physical appearance. It helps those in the class learn how to deal with life-controlling food issues, no matter what they are — weight loss, eating disorders, food addictions, or body image issues. Healthy Steps to Freedom combines 1 ½ hour of group time with 30 minutes of exercise led by a wellness coach. Healthy Steps group time takes class members to the core of the body image issue and focuses on lasting change, not just another resolution. [Read more]
A Devotional By Brother Shepherd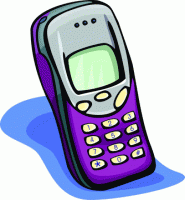 Not to long ago I got a new cell phone which has a connecting ear piece and you can hear and talk with your hands free. These are great safety features but, as with all technology it has to be set up properly before it will work. I spent some time going over the instructions before I got the right connection and I am able to use it.
I was thinking about talking with God and how we have to have the right connection before that's possible. I thought what connection do we need to be able to talk to God? The first one I came up with is: we have to believe in God. Secondly we can only go to God through Jesus Christ. He is our connection. [Read more]
A Devotional By Brother Shepherd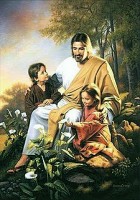 Have you ever thought of yourself as being a son or a daughter of God? Boy, that's a startling thought! Me, a son of God! There's an interesting scripture in Romans 8:14, "For as many as are led by the spirit of God, they are the sons of God."
Think about that. There seems to be a growing enthusiasm for people to search their ancestral roots lately. Now here's something to really think about, when we're born again we become the sons and daughters of God. That's how God looks at you.
There's another scripture that says we are co-heirs with Jesus Christ (Galatians 4:7). Are we living and acting like the sons and daughters of God? Why don't we all try harder to be a good child of God!
This is Brother Shep asking you to think about this.