City of Clarksville
Clarksville, TN – The Tennessee State Soccer Association has accepted the City of Clarksville's invitation to begin negotiating a potential management and use agreement for a state soccer park as part of a new Clarksville Athletic Complex.
TSSA said Tuesday in a letter to Clarksville Mayor Kim McMillan that it "wishes to enter the next phase of negotiations" and that its board will vote on December 1st to select a site for its statewide soccer complex.
Clarksville has chance to attract lucrative State Soccer Park
Clarksville, TN – The Clarksville City Council faces a key final vote Thursday on purchase of 409 acres near Interstate 24 Exit 8 for construction of a multi-sport Clarksville Family Athletic Complex.
The Athletic Complex would be built in phases and serve the outdoor recreation needs of Clarksville's growing population and add facilities to attract sports tourism-related economic development.
National firm says Exit 8 site 'Ideal for Sports Complex'
Clarksville, TN – Clarksville Mayor Kim McMillan's plan to add a family Athletic Complex to Clarksville's sports scene got a boost this week from National Sports Services, a company involved in minor league sports teams and sports facility development.
"I want to confirm our company's interest in bringing a baseball franchise to Clarksville," Matt Perry, National Sports Services president, wrote in a recent letter to Mayor McMillan.
Mayor McMillan urges motorists to slow down and be patient
Clarksville, TN – With several intersection improvement projects under way, travel is tough on the southernmost route connecting Interstate 24 at Exit 11 with downtown Clarksville.
City of Clarksville Mayor Kim McMillan urges patience and caution, especially on this route that includes roads with several names and numbers: State Route 76/Martin Luther King Jr. Parkway, U.S. Highway 41A Bypass and State Route 112.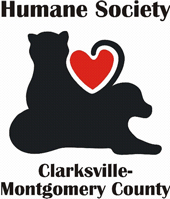 Clarksville, TN – The Humane Society of Clarksville-Montgomery County is bringing Vegas-caliber entertainment to your doorstep this coming Saturday, tomorrow night at 7:00pm with all proceeds benefiting the Humane Society.
The Humane Society depends 100% on fundraising, donations and grants to help animals and families in the community, so please come out and show your support. Despite what our name might imply, they are not "funded" by the city or county, so your support of fundraisers like this is super important.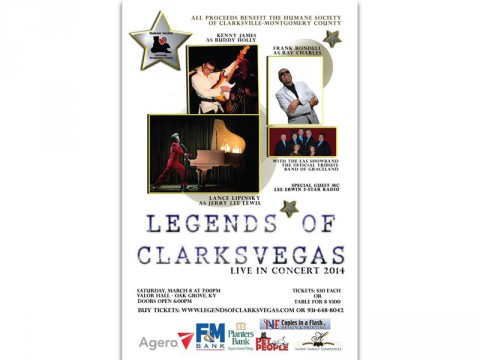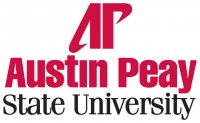 Clarksville, TN – Since having a successful inaugural event in 2010, the Mickey Fisher Memorial Golf Tournament has returned every summer to raise money for scholarships – and will do so again next month.
The Mickey Fisher Memorial Golf Tournament will be held Friday, July 12th and Saturday, July 13th at Cole Park at Fort Campbell, KY. The entry fee of $400.00 includes dinner, auction and scholarship presentation at 6:00pm, Friday, July 12th at the Bud Barn off Exit 19 on Interstate 24 and lunch at noon both days at Cole Park.
Clarksville, TN – The Downtown Kiwanis Club is currently hosting its 26th annual Kiwanis Rodeo and the festivities continue tonight at the Montgomery County 4-H Arena located at 1924 Rossview Road. The Rodeo opened last night to a sell out crowd. Tonight the gates open at 6:00pm and the Rodeo starts at 8:00pm. The Kiwanis Rodeo has been sanctioned by the PRCA and WPRA.
Events include calf roping, steer wrestling, barrel racing, team roping, breakaway roping, saddle bronc riding, bareback riding, and bull riding and more. There are also various contests, games, and a kids zone with inflatables.
Clarksville, TN – The Downtown Kiwanis Club is hosting its annual Kiwanis Rodeo at the Montgomery County 4-H Arena Friday, May 31st and Saturday, June 1st.
The gates open at 6:00pm and the Rodeo starts at 8:00pm both nights. This is a PRCA and WPRA sanctioned Rodeo.
Clarksville, TN – From now through Sunday, March 18th, the Boy Scouts of America Troop 503 (Chartered Organization is the Hilldale Civitan Club) will be having a smoked meat fundraiser. The meats to be cooked are 10-pound Boston Butt, 3-4 pound Whole Chicken and/or Rack of Ribs. All sales are pre-order.
Meat will be smoked on Saturday, April 7th and ready for pick up that same day from 2:00pm-5:00pm. Pick up point is located off I-24, Exit 11 in the parking lot at the corner of Highway 76 and Hornbuckle Road (beside the Shell Station). [Read more]
Zoning vote opens the way to project that brings jobs, attracts employers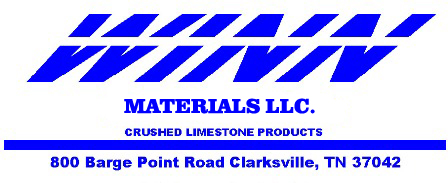 Clarksville, TN – Winn Marine Vice President and General Manager Chad Swallows expressed his profound gratitude Monday night after the Montgomery County Commission granted Winn's request to expand port operations on the Cumberland River.
"We are so appreciative to the public servants on the County Commission and City Council for making this project possible," Swallows said. "Their foresight and vision, along with that shown by our city and county mayors, will bring big benefits to our community.