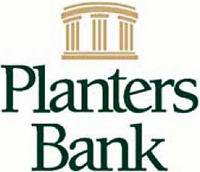 Hopkinsville, KY – During the Planters Bank Season of Giving, 12 non-profit organizations were supported throughout Western Kentucky and Tennessee. The Planters Bank social media and in-branch giving campaign resulted in 12 local non-profit agencies receiving a total of $27,356.19.
Completing its sixth year, the Planters Bank Season of Giving is a bank tradition that has a goal of bringing awareness to each non-profit agency's mission at the same time as fundraising for the organizations.

Clarksville, TN – Austin Peay State University (APSU) alumnus John McGee certainly knows how to celebrate an anniversary.
During his recent visit to campus for the November 9th, 2019 Homecoming football game, he donated more than $50,000 in gold coins to support his alma mater and commemorate his "Golden Graduate Year," which is the 50-year anniversary of his graduation from Austin Peay State University in 1969.

Clarksville, TN – First Horizon Bank announces Brittney Doyle will serve as market leader in Clarksville.
Doyle will oversee First Horizon's community engagement in Clarksville and Montgomery County, serving as the bank's liaison with local community organizations.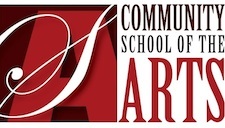 Clarksville, TN – The Community School of the Arts at Austin Peay State University (APSU) spans all age groups and skill levels, and the offerings continue to grow.
This semester's offerings start September 9th, 2019 and the school is adding two dance classes – named Expressions Through Dance – that will embrace a learning environment for children with disabilities.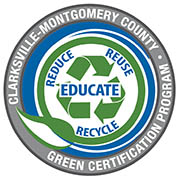 Montgomery County, TN – On Tuesday, June 11th, 2019, the Clarksville Montgomery County Green Certification Program held a green ribbon cutting to welcome Thurman Campbell Group (TCG) as the newest Green Certified organization.
The event was attended by Montgomery County Mayor Jim Durrett, Program Manager Carlye Sommers and Program Board Members Daryl Pater, Haley Randell, Gene Fish and Doug Jones as well as by TCG staff.
Clarksville's First Thursday Art Walk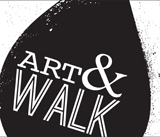 Clarksville, TN – Produced by The Downtown Clarksville Association, Clarksville's First Thursday Art Walk is a free, self-guided tour spanning a 5-block radius that combines visual art, live music, engaging events and more in the heart of Downtown Clarksville.
With 10+ venues, bars and businesses participating each month, the First Thursday Art Walk in Clarksville is the ultimate opportunity to savor and support local creative talent.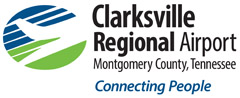 Clarksville, TN – The Great American Eclipse of 2017 on August 21st was a once-in-a-lifetime event for many in Clarksville. But for Clarksville Regional Airport it was also a historic milestone that eclipsed all previous single day aircraft traffic records at the public-use airport.
The airport embraced its role as the "front door to Middle Tennessee" and invited people from across the world to fly-in to the facility located near the Tennessee-Kentucky state line to experience the total solar eclipse.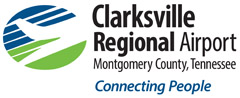 Clarksville, TN – A once-in-a-lifetime sky gazing opportunity will occur this summer and Clarksville Regional Airport (CKV – Outlaw Field) is inviting the community to watch this historic phenomenon from the grounds of the airport.
A total Solar Eclipse will take place on Monday, August 21st, 2017 and Clarksville Regional will host a free-to-the-public Solar Eclipse Viewing Event from noon until 3:00pm.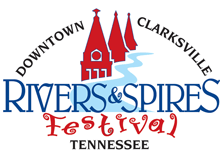 Clarksville, TN – Rivers and Spires Festival's award winning Quilts of the Cumberland event begins Thursday, April 20th at the Madison Street United Methodist Church at 5:00pm. There will be quilts of different shapes and sizes on display to the public.
The quilts will be on display all three days of Rivers and Spires, April 20th through the April 22nd. This exhibit gives people the chance to view a variety of quilts from traditional to one of a kind art quilts by local artisans.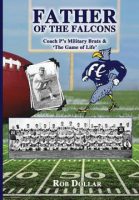 Clarksville, TN – A former newspaperman has written a book that tells the inspiring story of a legendary high school football coach who mentored the sons and daughters of soldiers at the Fort Campbell Army post for more than three decades.
"Father of the Falcons: Coach P's Military Brats & 'The Game of Life'" was released to the public on Saturday, October 1st. The author of the book is Rob Dollar, who worked for the Kentucky New Era in Hopkinsville, Kentucky, as a reporter and senior editor for 20 years before leaving the newspaper in 2003.