Clarksville, TN – Austin Peay State University alumni Billy and Wendy Duvall recently made a generous contribution to the APSU Foundation to establish the Duvall Family Scholarship Endowment to benefit APSU students.

Clarksville, TN – Frank Tate, executive director of the Clarksville-Montgomery County Industrial Development Board, knows how to brag. If you're going to make a bold statement, you'd better be able to back it up. On Wednesday morning, during the Alignment of Community and Education Industry Summit, hosted by Austin Peay State University's College of STEM, he told a packed audience of local business, civic and educational leaders that Clarksville-Montgomery County is the best place in all of Tennessee to live, work, play and thrive. In his words, it's "ideal."

Clarksville, TN – Austin Peay State University (APSU) is on track to be the second university in North America to award a bachelor's-level Siemens Mechatronic Systems Certification Program, and the University hopes to launch the program as early as fall 2019.
"It's a highly coveted program that allows students to be Siemens-certified at three levels," Matthew Anderson, interim chair of the APSU Department of Engineering Technology, said. "First is a certificate, second is an associate degree, third is a bachelor's degree."

Clarksville, TN – Austin Peay State University social work major Ja-kay Matheny has been a lot of things in his life, including a father, husband, soldier, student — even an aspiring standup comedian. But for much of the last few years, Matheny himself would admit that he was barely anything at all.
"I was sick for a long, long time," Matheny said. "I was gaining weight, failing classes, forgetting simple things I should know and I was getting angry with my kids all the time for no reason.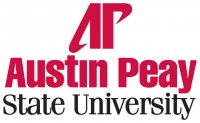 Clarksville, TN – Some years move along at a quiet, steady pace, continuing the traditions and patterns of the previous year before quietly fading into the next. No milestones mark the passage of time, and people often find themselves bored or, worse yet, uninspired.
At Austin Peay State University, 2014 was not that type of year. The last 12 months passed with such speed, thanks to major changes within the University, that the campus community will likely remember this past year as a crucial time in Austin Peay's progression into a leading institution of higher learning.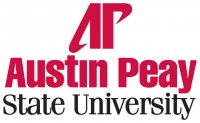 Clarksville, TN – Beginning this fall, Austin Peay State University will guarantee scholarships to all Tennessee Board of Regents community college and Hopkinsville Community College graduates who have at least a 3.0 cumulative GPA.
Titled the APSU Promise, the new scholarship program aims to bring more high-caliber students to campus in the coming years.

Clarksville, TN – Jennifer Bowman considers herself to be a "self-taught" artist. That is not to say there is anything academic or amateur about her paintings. On the contrary, her abstract landscapes are both earthy and sophisticated.
Industrial color palettes glide across canvases in a dream-like fashion of mixed media layers made up in varied combinations of molding paste, acrylic and oil glazes, coffee, fabric and found objects.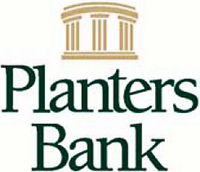 Hopkinsville, KY – Planters Bank is pleased to announce the addition of Randy Fletcher as VP of Commercial Lending and Brandi Alexander as Community Reinvestment Act officer.
Fletcher has 32 years of experience in the banking industry, including five years with the First National Bank in McMinnville, Tennessee, working as a commercial lender, chief credit officer, and president/chief operating officer.
Previously, he had worked in collections, credit administration, branch management and commercial lending.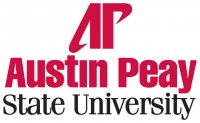 Clarksville, TN – Several faculty and staff at Austin Peay State University recently announced their latest professional and scholarly activities.
Christopher Burawa, with Cynthia Hogue from Arizona State University and Clyde Moneyhun from Boise State University, presented a panel, "Translating Living Writers," at the 2012 American Literary Translators Association annual conference held October 6th at the University of Rochester. [Read more]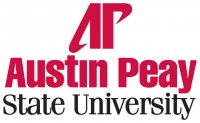 Clarksville, TN – Leaders from Austin Peay State University and Motlow State Community College on Monday, October 17th signed a new dual admissions agreement that will allow students at Motlow State to transfer to APSU with ease.
The agreement, known as the Austin Peay Guarantee, was signed at Motlow State's campus in Tullahoma.
"We are extremely pleased to enter into this agreement with Austin Peay so that our students can continue their educate after they earn their associate degree," said Dr. MaryLou Apple, president of Motlow State.