Clarksville, TN – Austin Peay State University officials are moving forward with plans to remove the name from the University's Hemlock Semiconductor Building.
The decision comes several months after the company offered this option, along with offering its assistance in repurposing the building.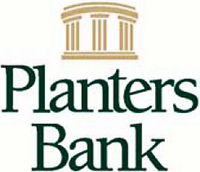 Clarksville, TN – The Planters Bank-Hilldale Gallery will feature "Unity in Diversity" by local artist Peggy Bonnington from Monday, March 9th-Wednesday, April 1st.
A native of Chattanooga, Bonnington has lived in Clarksville since 1987. Although without formal art training, she has been interested and involved with art since early childhood and has studied a variety of different media in small group or individual sessions with many prominent artists, including painting, pottery, drawing, printmaking and bookmaking.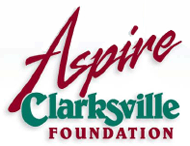 Clarksville, TN – Aspire Clarksville, an economic development foundation to benefit Clarksville-Montgomery County, Tennessee, will officially launch its new campaign at a kickoff breakfast in early February.
The new, five-year, campaign aims to raise nearly $3.8 million for local business development, which is anticipated to bring over 3,500 jobs to the area.
The new effort, "A Focus On The Future," is the fifth campaign since the Aspire initiative was started in 1996. [Read more]

Clarksville, TN – The Dow Corning Foundation has approved a $20,000 grant to Clarksville-Montgomery County School System to fund the Teacher Extern Program, started this summer with 10 local industries, including Hemlock Semiconductor Group's Clarksville site.
The program partners math and science teachers from CMCSS with engineers and industry professionals to better understand real life application of the subject they teach.
The National Association of Home Builders recently released an index of housing markets that are on the rise.
Washington, D.C. – The National Association of Home Builders (NAHB) recently unveiled an index that tracks housing markets on the mend, the NAHB/First American Improving Markets Index (IMI). The IMI is intended to draw attention to the fact that housing markets are local and that there are metropolitan areas where economic recovery is underway.
The index measures three readily available monthly data series that are independently collected and are indicative of improving economic health. The three are employment, house prices and single family housing permit growth.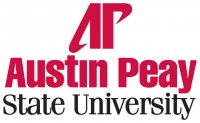 Clarksville, TN – Austin Peay State University and Volunteer State Community College are partnering to offer a new transfer degree program, the Chemical Engineering Technology 1+1 Agreement.
This new program links Vol State students with APSU to create a seamless transition from Vol State into the chemical engineering technology (ChET) program at APSU. The two-year program awards the Associated of Applied Science credential. [Read more]

Nashville, TN – Clarksville Mayor Kim McMillan is among a handful of local people who made the Nashville Post's "In Charge" list of Middle Tennessee's business and political "power brokers."
This is the second year the prominent Music City business publication has recognized those in the Nashville area who have "the ability to use a position to create opportunity for others … in business, government or on broader civic issues," according to the magazine's March/April issue. The list was broken into various categories such as Banking & Finance, Education, and Government/Politics, in addition to Media, Music, Sports and Technology. [Read more]
Clarksville, TN – On Saturday, March 19th, Mayor Kim McMillan sat down with Clarksville Online, Discover Clarksville, and WJZM's Hank Bonecutter to answer some questions on the top topics in Clarksville.
Some of the topics covered include the Marina, the City Budget, Clarksville Department of Electricity, Hemlock Semiconductor, growing infrastucture needs and several others.
Video Interview

A year after breaking ground, Austin Peay State University will celebrate the grand opening of the new Hemlock Semiconductor Building at noon, Thursday, September 16th.
The public is invited to attend the ribbon cutting and name dedication ceremony at the new facility, located at the intersection of College and Eighth streets. The Hemlock Semiconductor Building houses the chemical engineering technology (CET) associate degree program and laboratory. [Read more]
Legislative Wrap-Up: Companies expected to bring thousands of jobs to state over the next decade
On Monday, the House voted to bring thousands of new jobs to Tennessee with the passage of a bill that guarantees incentive grants for Volkswagen and Hemlock, two companies scheduled to build new manufacturing facilities in Chattanooga and Clarksville.
"As many states in our nation struggle to survive this current financial crisis, we in Tennessee continue to lure new job opportunities to our state and provide a light at the end of this dark economic tunnel," said State Representative Joe Pitts (D-Clarksville). [Read more]