Montgomery County, TN – A seventh group of participants completed the Clarksville-Montgomery County Green Certification Program (CMCGCP) workshops this month.
The group began the process in October 2012 with plans to complete their certifications by April 2013.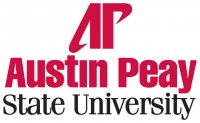 Clarksville, TN – Most Austin Peay State University students aren't relying on the sundial atop the new Hemlock Semiconductor Building to get them to class on time, but Tom Bauer, with Bauer Askew Architecture PLLC, said his firm didn't want to take any chances. They spent months researching and designing the sundial tower, which serves as a symbol of the solar technology being taught inside the facility, to make sure the archaic time-telling tool was as accurate as possible.
"That was a lot of fun, but it was challenging too," he said.

Montgomery County, TN – The first group of local manufacturers, businesses and government representatives completed the Clarksville-Montgomery County Green Certification Program (CMCGCP) workshops in late May. The group began its endeavor in March, 2011 and worked and learned together through a series of three workshops that lasted approximately four hours each.
More than 50 Employers participating in 4th Annual Hiring Event

Clarksville, TN – Several of Clarksville's largest employers will be looking for qualified applicants at the 4th Annual Spring Career Fair this Thursday and Friday. The Tennessee Career Center together with the Clarksville Chamber of Commerce will host the major hiring event featuring more than 50 local employers. [Read more]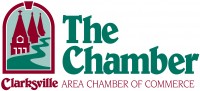 Clarksville, TN – The Clarksville Area Chamber of Commerce announces upcoming events during the month of January.
The Chamber's Business After Hours will be held on Thursday, January 20th from 5:00pm to 7:00pm. The event will be hosted by the Riverview Inn, 50 College Street. This event is offered at no cost. [Read more]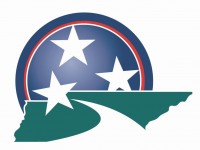 Dickson, TN– The long-expected expansion of the Clarksville campus of the Tennessee Technology Center at Dickson is going to become a reality.
State officials gathered at the Clarksville campus (3789 Guthrie Highway) yesterday to announce approval of the $16 million, 60,000 square foot expansion.
Governor Phil Bredesen made the official announcement. He was accompanied by Tennessee Board of Regents Chancellor John Morgan and members of the Montgomery County legislative delegation, Congresswoman Marsha Blackburn, Montgomery County Mayor Carolyn Bowers, and other community leaders. The Tennessee Board of Regents approved the expansion project as a "high priority" in its meeting September 24th, the State Building Commission will consider the project at its October meeting.
Today, Austin Peay State University forged new territory when it broke ground for the new Chemical Engineering Technology Facility (CETF).
"Crossing over Eighth Street is kind of a first for us," APSU President Tim Hall said during a groundbreaking ceremony at the site located across from the Sundquist Science Complex on Eighth and College streets.
With ceremonial shovels in hand, APSU officials were joined by representatives from Hemlock Semiconductor Group, a Michigan-based company "directly responsible for the new building today," Hall said.
"This new progress is happening precisely because we're forming partnerships," he said.
Companies expected to bring thousands of jobs to state over the next decade.
NASHVILLE –The House has voted to bring thousands of new jobs to Tennessee with the passage of a bill that guarantees incentive grants for Volkswagen and Hemlock, two companies scheduled to build new manufacturing facilities in Chattanooga and Clarksville.
"As many states in our nation struggle to survive this current financial crisis, we in Tennessee continue to lure new job opportunities to our state and provide a light at the end of this dark economic tunnel," said State Representative Joe Pitts (D-Clarksville). [Read more]