Clarksville Center For Audiology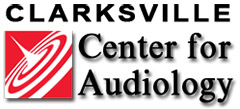 Clarksville, TN – Dr. Emiko LeJeune, Dr. Aubrey Carr, and Dr. Katelyn Crockett of the Clarksville Center For Audiology, are using American Heart Month as an opportunity to get the word out that there is a connection between your heart health and your hearing health.
"The different systems in the body are connected in surprising ways," says LeJeune, an audiologist in the Clarksville area for more than 30 years.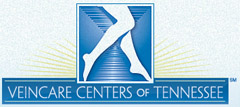 Clarksville, TN – Dr. Stephen Daugherty, the medical director of VeinCare Centers of Tennessee in Clarksville, Tennessee, presented his leading clinical experience treating pelvic venous congestion syndrome at the annual meeting of the American Venous Forum (AVF) on February 25th.
The American Venous Forum is an organization of physicians, mostly academic vascular surgeons, with interests in venous disorders. Dr. Daugherty was the first American to report a series of patients with pelvic congestion syndrome (PCS) due to compression of the veins of the pelvis two years ago when he previously reported at the AVF meeting.

Clarksville, TN – The Customs House Museum and Cultural Center is located in historic downtown Clarksville, Tennessee. Come explore an entire city block featuring large gallery spaces filled with fine art, science and history.
In the month of June, the Museum will feature The Wonderful Wizard of Oz, There's No Place Like Oz, Anne Bagby: Layered Expressions, Figuratively Speaking: National Juried Exhibition, Serving Abroad: Through Their Eyes by Lincoln Schatz, Greg Williamson: With the Troops, It's All in Your Head, Draw Me a Story, and The Tin Woodman Gets His Heart.