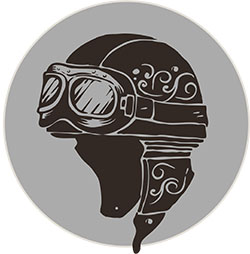 Clarksville, TN – Clarksville Online is proud to announce it's partnership with www.clarksvillemotorcycle.com, featuring the motorcycle travel blog, "Dodging the Roadkill."
Along with the Clarksville Sports Network, and Discover Clarksville, Clarksville Online provides the most extensive coverage of local news, current events, sports and more. Now, Dodging the Roadkill will take readers on a motorcycle journey around the neighborhood and across the country, with news, stories, restaurant reviews, hotel reviews, commentary and pictures of the people we meet along the way.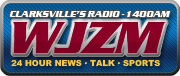 Clarksville, TN – Clarksville's original radio station, WJZM1400am, has transferred ownership. In a joint announcement this week, previous owner, Hank Bonecutter, said he had agreed to sell the corporation to local businessmen David Loos Jr, Greg Walker, and Mike Parchman. The sale became official on Tuesday.
"My wife and I are extremely excited about the sale," said Bonecutter. "We have put a lot of hard work into WJZM, and this opportunity only comes along once in a lifetime to go out on your terms. I have dedicated my broadcasting career to the Clarksville-Fort Campbell community, bringing news, sports and current events to the public as reliable and credible as I can be. I think my legacy will be left on WJZM forever. I'm very excited, and proud of what I've accomplished." [Read more]
Clarksville, TN – When Comedy on the Cumberland began in Clarksville two years ago, the man behind the event said it was just an idea to generate advertising revenue, and raise money for local charity. Now the event has become one of the most popular stops by comedians around the country.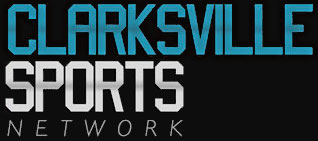 Clarksville, TN – Hank Bonecutter, President of the Clarksville Sports Network, has announced that his radio station, 1400AM WJZM, will broadcast the Clarksville High School Lady Wildcats basketball games. CHS begins play Thursday morning at 10:00am, and all of the exciting action of the game between Memphis Central and Clarksville High School will air on Clarksville's exclusive news, talk, and sports radio station. [Read more]

Clarksville, TN – The Tennessee Banker magazine has recognized the community efforts of F&M Bank for it's support of Clarksville's popular "Comedy on the Cumberland" franchise. The stand-up comedy show that raises money for various local charities in Clarksville has been hugely successful in raising awareness of community charities, and generating much need cash for their operations.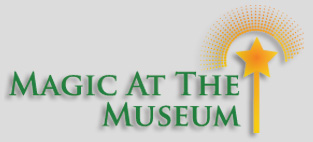 Clarksville, TN – "Magic at the Museum" had a wonderful first year at the Custom's House Museum in 2011. Produced by Bonehead Promotions, and presented by Better Homes and Garden Real Estate, the quarterly events were used to showcase the museum, and to raise money for local charity. The first year generated $4,000 dollars for local charities.
Maurice and Terry Vaughn, of Better Homes and Garden Real Estate bought into the new idea right away. "We were looking to launch our new company, and thought this would be a unique way of advertising our company, and giving back to Clarksville." according to Maurice Vaughn.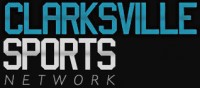 Clarksville, TN – Wade Neely has joined Wjzm radio to join the Clarksville Sports Network in 2012. Neely comes to WJZM after 21 months as the Sports Director of WKSR AM-FM in Pulaski, Tennessee. Neely was hired, after a nationwide search, to join former Leaf Chronicle sports writer, James Horne, in launching a new sports show on 1400 Wjzm, "From the Sidelines," weekday afternoons, 3:00pm-6:00pm. Neely will also be a staff writer for Clarksvillesportsnetwork.com, expected to be online in 2012.
Hank Bonecutter, President of Cumberland Radio Partners Inc., owners of Wjzm radio, is excited about the new venture. "We saw an opportunity to provide the Clarksville area with a more complete package of sports reporting, focusing on local sports, and the people who are involved in them. We will host more sports on radio than any other radio station in Clarksville, and fill our website with more stories, photos and features than is available anywhere in the Clarksville area."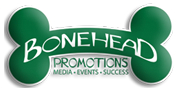 Clarksville, TN – James Horne has joined Bonehead Promotions to help launch a new sports network in Clarksville. Horne was the Clarksville Leaf-Chronicle's Austin Peay State University sports writer and brings sixteen years of journalistic experience to the new venture.
He will anchor a new afternoon sports show on Clarksville's only news talk sports radio station, 1400am WJZM, and be a contributing writer for Clarksville Online, and the Clarksville Sports Network.

Clarksville, TN – Clarksville's wildly popular stand up comedy series, Comedy on the Cumberland, has announced that Brian Kiley has been signed to return to Clarksville for the December show.
Held at the Roxy Regional Theater, Comedy on the Cumberland is a charity event, raising money for local organizations and providing a much needed "Night of Laughter" in Clarksville. Kiley had the audience in stitches during the July 2010 show, and promises to deliver again December 6th. Kiley is known for his good clean humor and "jabs" at his own life as a "fat man in a weight-watchers world."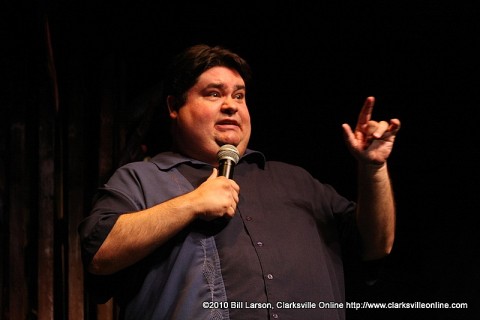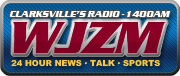 Clarksville, TN – This Saturday on "Clarksville in Review", join Hank Bonecutter and his guest, Charlie Keene, Montgomery County Commissioner and local Pharmacist, as they discuss synthetic drugs, and the county's rejection of a synthetic drug resolution banning the sale of those products locally.
Then, Beatles author Nancy Lee Andrews will be discussing the Beatles, her book "A Dose of Rock n Roll" and events next week to raise money for Habitat for Humanity. She along with May Pang and author Richard Courtney will host book signings in Nashville and donate proceeds to build a habitat house. Listen to WJZM and Wjzm.com, 8:00am-10:00am Saturday morning.