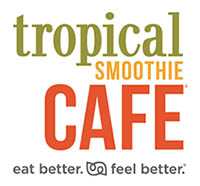 Clarksville, TN – Paul and Armi Rhodes of Live Better Clarksville are proud to announce the Grand Opening of Tropical Smoothie Cafe at 1825 Madison Street, this Friday, June 28th, 2019 from 7:00am to 9:00pm.
The first 200 people in line will draw numbers to receive various 'mystery prizes'. 50 winners will win free smoothies for a year, and one lucky grand prize winner will receive a custom-made "Troptastic" Corn Hole game set.
Tropical Smoothie Cafe will be offering $2.99 smoothies all day Friday, (June 28th) and $1.99 smoothies with food purchase on Saturday, (June 29th).
Residents can officially start moving into their apartments starting June 4th.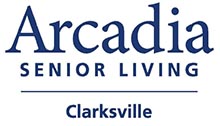 Clarksville, TN – Arcadia Senior Living Clarksville is pleased to announce that it has officially opened their community doors at 175 Chesapeake Drive. The community features 79 spacious apartments including Studio, One-Bedroom, and Two-Bedroom accommodations.
Our goal is to create an environment where seniors are encouraged to live active, fun, and fulfilling lives and enjoy the comfort, convenience, and activities offered at Arcadia.
Federal grants provide updated restrooms, pavilions
Clarksville, TN – Clarksville's Valleybrook Park, a neighborhood green space on Crossland Avenue near downtown, reopened Monday after a facelift funded with federal grants secured by the City of Clarksville.
Improvements include two new playgrounds, new restrooms, a new pavilion, conversion of the old restrooms to an additional pavilion, and repaving of the parking lot.

Cunningham, TN – On Thursday, June 1st, 2017, Domino's Pizza on Highway 48 will be having their grand opening. They are offering medium 1-topping carry out pizzas for $3.99 all day.
Specialty retailer brings on-trend furniture and accessories for any style or budget

Plano, TX – At Home Group Inc. (NYSE: HOME) will open its new Clarksville location on May 10th, at 2780 Wilma Rudolph Boulevard.
The home décor superstore will be more than 100,000 square-feet and is Tennessee's 7th location, offering more than 50,000 home items from furniture, rugs, art and housewares to tabletop, patio and seasonal items.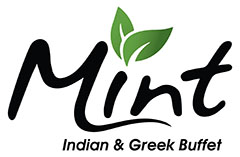 Clarksville, TN – On Monday, March 13th, 2017, Mint Indian & Greek Buffet resturant held their grand opening.
Mint Indian & Greek Buffet is not your typical buffet. The spices, the sauces, and items are robustly cooked and seasoned to perfection.
There are five buffet tables providing a wide selection of Indian and Greek cuisines; including all you can eat Gyros.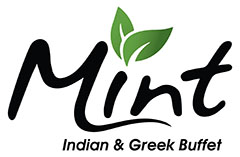 Clarksville, TN – On Tuesday, March 14th, 2017 the Mint Indian & Greek Buffet restaurant on Fort Campbell Boulevard will hold it's grand opening at 11:00am.
Mint Indian & Greek Buffet features one of the largest buffet lines in Clarksville-Montgomery County, with a wide selection of Indian and Greek cuisines; including all you can eat Gyros, and their signature lamb pizza!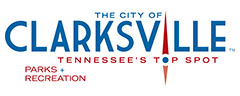 Clarksville, TN – The City of Clarksville is proud to announce the grand opening of the city's first all-inclusive splash pad and playground at Heritage Park, located at 1241 Peachers Mill Road.
The grand opening will take place Thursday, May 26th at 10:00am at the park.
Hi-Tech, Soft Touch, Artistic Flair and More

Clarksville, TN – In the early days of the auto, showrooms like those on Seattle's Auto Row were replete with bells and whistles. Chandeliers lit up the floors, highlighting each vehicle's chrome trim.
By 1954, Frank Lloyd Wright had designed a New York City auto showroom that included a spiral ramp and a turntable interior – it was a glistening museum for the Age of the Automobile.

Clarksville, TN – Michael's Pizza & More announces the Grand Opening of our new location at 2764C Wilma Rudolph Boulevard, located between K-Mart and Pet Smart in Austin Square Shopping Center. In addition to our Grand Opening, Michael's Pizza is celebrating our 31st Birthday serving Clarksville with quality pizza..
The Grand Opening / Birthday Celebration starts on Thursday February 25th and goes thru Monday, February 29th.