Clarksville, TN – The Austin Peay State University (APSU) recently received a donation of $123,000 from the Clarksville Edelweiss Club to create the Edelweiss Club of Clarksville German Endowment. Edelweiss Club President Mary Ann Miner and Carl Eisemann presented the gift to APSU President Dr. Alisa White and retired Lt. Gen. Ronald Bailey, APSU vice president for external affairs, at a signing ceremony on May 10th, 2019.

Clarksville, TN – Sara Alexander, an Austin Peay State University (APSU) graduate student recently received an award to attend one of the oldest and most highly ranked universities in Europe this summer.
Alexander, who is finishing up a master's in history and a master's in teaching, will attend Germany's Heidelberg University in August.

Clarksville, TN – As the final stages of construction on Austin Peay State University's new Art and Design Building were completed this summer, and with his campus studio unavailable, assistant professor Patrick Vincent had to look elsewhere to apply his printmaking.
"A lot of other disciplines of art can be done with less equipment, but printmaking requires a lot of machinery — some of it very old — and I didn't have a space this summer, so I guess I had to fly to another country just to get a studio," Vincent joked.

Clarksville, TN – Held in Waikoloa, Hawaii, the 2017 Glass and Optical Materials Division Meeting (GOMD) of the Materials Ceramic Society was an international affair, attracting hundreds of scientists from over 25 countries.
More than just a professional conference, GOMD also welcomed students from around the world, giving each a chance to learn from experts and discover the next steps in their academic and professional careers.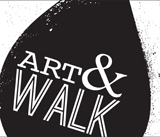 Clarksville, TN – Produced by The Downtown Clarksville Association, First Thursday Art Walk is a free, self-guided tour spanning a 5-block radius that combines visual art, live music, engaging events and more in the heart of Downtown Clarksville.
With 10+ venues, bars and businesses participating each month, the First Thursday Art Walk in Clarksville is the ultimate opportunity to savor and support local creative talent.

Clarksville, TN – Tia Jones, a communication student at Austin Peay State University was in Germany, serving her country in the U.S. Army, when her past finally caught up to her.
A native of Goldsboro, North Carolina, Jones grew up in a self-described broken home. Raised by her mother, Jones did not meet her biological father during her early years, and in his absence, a six-year-old Jones found suffering as the victim of sexual assault at the hands of her mother's boyfriend.

Clarksville, TN – Austin Peay State University's Phi Alpha Theta (PAT) history honors society has long been among the best in the country, recently winning Best Chapter of the Year Division IV for the seventh consecutive year.
Two members of the University's chapter were chosen to join members of 77 other PAT chapters in presenting their historical research at the society's biennial national conference, held January 6th-10th in Orlando, FL at the Walt Disney World resort.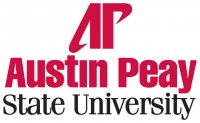 Clarksville, TN – The Austin Peay State University National Alumni Association recently announced it will host two international trips in the summer of 2016. Next summer's Alumni Travel program will allow alumni and friends of APSU to watch the sunset in scenic Tuscany and sample wines in Germany and France.
The APSU Alumni Office is hosting an informational meeting on these trips at 6:00pm on September 29th, in room 308 of the APSU Morgan University Center. The meeting is open to the public, and light refreshments will be provided. [Read more]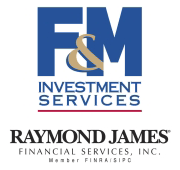 Clarksville, TN – The stock market sell-off continued Monday, as the Dow Jones Industrial Average and other major domestic indices saw a significant drop in early morning trading, regained some ground as the day progressed, but still closed down 3% to 4% for the day.
Global markets were also down, notably in China, Hong Kong, Germany and the United Kingdom. The pullback appears to be driven by concern over slowing global growth, particularly as China's economy (one of the world's largest) falters, as well as the drop in commodity prices, namely oil.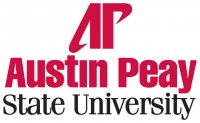 Clarksville, TN – As thousands of American men traveled overseas to fight for the Allied forces during World War II, a surprising number of captured Axis prisoners of war (POWs) were making the opposite intercontinental journey.
A total of 425,000 Axis (Germany, Italy and Japan) POWs were held all across the United States in nearly every state. This marked the first time since the Civil War that large numbers of POWs were held on American soil.