Clarksville, TN – A holiday treat chock full of quick changes, outrageous costumes and funny-bone-tickling delights is returning to the corner of Franklin and First in Historic Downtown Clarksville this season.
Following last year's sold-out performances, Ryan Bowie and Brian Best will once again bring nearly two dozen colorful characters to life in the holiday hit comedy "A Tuna Christmas", playing December 2nd through December 17th in theotherspace, the 50-seat black-box theatre located upstairs at the Roxy Regional Theatre.

Clarksville, TN – Nearly forty characters appear in the latest offering upstairs in the Roxy Regional Theatre's theotherspace, and all of them are played by Executive Director Ryan Bowie.
Becky Mode's wildly funny one-man tour de force, "Fully Committed", plays the 50-seat black-box theatre located upstairs at the Roxy for four evenings only, February 26th – March 6th.
Described by The NY Times "a richly comic affirmation of everything ever heard, or suspected, about the bad behavior that good food can inspire," the play centers on Sam, a struggling actor who works as a reservation clerk at a chic Manhattan restaurant. Coercion, threats, bribes, histrionics — a cast of desperate callers will stop at nothing in their zeal to land a prime reservation, or the right table.

Clarksville, TN – Local auditions for the Roxy Regional Theatre's 2017-2018 season will be held Saturday, July 29th, 2017 beginning at 10:00am.
Auditions, which are for ages 18 and up, are by appointment only. Paying and non-paying roles are available, but actors must be able to attend daytime rehearsals and performances.
Productions slated for SEASON 35 at the Roxy Regional Theatre include The Wizard of Oz, 35mm: A Musical Exhibition, Richard O'Brien's The Rocky Horror Show, A Midsummer Night's Dream: The Musical, A Charlie Brown Christmas, Eve Ensler's The Vagina Monologues, A Raisin in the Sun, Fully Committed, Roald Dahl's James and the Giant Peach, A Piece of My Heart, Marilyn/God, Annie Jr., Dames at Sea and Rodgers & Hammerstein's Oklahoma!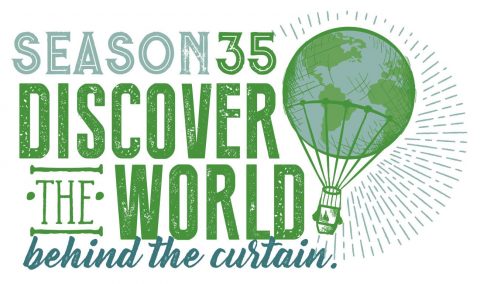 [Read more]