Clarksville, TN – Santa is already making wishes come true this year! By popular demand, Planters Bank Presents… three additional movie screenings at the Roxy Regional Theatre before the holidays.
Following two sold-out screenings earlier in the month, "The Polar Express" will return for an encore showing alongside two other holiday favorites:

Clarksville, TN – As you look ahead to the new year (and, honestly, aren't we all?), we hope you or the budding young performer in your life will keep in mind our slate of offerings for youth and adults interested in honing their craft or discovering a new passion.
Registration is now open for the Spring 2021 session of the Roxy Regional School of the Arts.
Since 1995, the Roxy Regional Theatre has been introducing youth to the experience of live theatre and expanding their knowledge of the craft through the School of the Arts.

Clarksville, TN – All aboard! Journey beyond your imagination and believe in magic this holiday season when Planters Bank Presents… "The Polar Express" at the Roxy Regional Theatre.
Our movie screening this Friday, December 11th at 7:00pm is SOLD OUT, and tickets are already going quickly for our recently added matinee this Saturday, December 12th at 2:00pm … so please don't delay in making your reservations!
Tom Hanks stars in this enchanting holiday tale about a young boy who doubts that Santa Claus truly exists.



Clarksville, TN – Some of the best annual holiday traditions around the world involve the reading of a treasured book. This month, the Roxy Regional Theatre is offering a fun (and free) way to get into the spirit of the season and unwind in the evenings amid the holiday hustle and bustle.
Join Roxy Regional Theatre Executive Director Ryan Bowie on Wednesdays and Saturdays in December at 5:00pm LIVE on the Roxy Regional Theatre's Facebook page as he reads aloud your favorite Christmas books.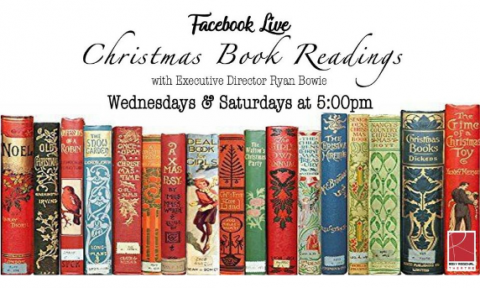 [Read more]

Clarksville, TN – The Tennessee Department of Tourist Development and Visit Clarksville honored the Roxy Regional Theatre and Grammy award winning banjoist Charlie Cushman in his hometown with the unveiling of "Tennessee Music Pathways" markers.
Local and state leaders, Roxy supporters and the Cushman family gathered in two ceremonies to mark the special commemorations on Thursday, November 19th, 2020.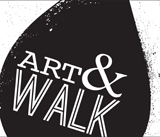 Clarksville, TN – Produced by The Downtown Clarksville Association, First Thursday Art Walk is a free, self-guided tour spanning a 5-block radius that combines visual art, live music, engaging events and more in the heart of Downtown Clarksville.
With 10+ venues, bars and businesses participating each month, the First Thursday Art Walk in Clarksville is the ultimate opportunity to savor and support local creative talent.

Clarksville, TN – The Roxy Regional Theatre is offering a different type of yard sign after this especially contentious and divisive political season.
"The Earth Without Art Is Just 'Eh'" vertical yard signs are a new grassroots fundraiser to support the iconic Roxy Regional Theatre organization with a 38-year tenure in Historic Downtown Clarksville.
"With all of the divisive political advertisements surrounding the November election, we hope to launch an 'I Support the Arts' campaign that can bring unity to the community around the idea of supporting the arts," said Ryan Bowie, Executive Director of the Roxy Regional Theatre.

Clarksville, TN – If time keeps slipping away and you once again missed the registration deadline for our Roxy Regional School of the Arts, then we have great news for you!
We are now offering open enrollment in our Roxy Regional School of the Arts for the month of November to fill a limited number of remaining slots. So for those of you interested in honing your craft or discovering a new passion, don't miss this chance!
Please note that the semester is already in progress, and these classes will begin the week of November 2nd, 2020.

Clarksville, TN – On Friday, October 16th, 2020, at 7:00pm, get to know the legend behind the rainbow when Planters Bank Presents… Renee Zellweger's unforgettable portrait of showbiz legend Judy Garland in JUDY at the Roxy Regional Theatre.
Thirty years after starring in The Wizard of Oz, beloved actress and singer Judy Garland arrives in London to perform sold-out shows at the Talk of the Town nightclub. While there, she reminisces with friends and fans and begins a whirlwind romance with musician Mickey Deans, her soon-to-be fifth husband.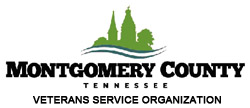 Montgomery County, TN – The Clarksville-Montgomery County Veterans Day Parade will take place on Saturday, November 7th, with pre-parade ceremonies set for 9:00am in front of the historic courthouse (south side) on Third Street in Downtown Clarksville.
The keynote speaker is US Army retired Major General Walt Lord, who now serves as Vice President, Government Division, at FileBank Inc.