Clarksville, TN – Officials with the Tennessee Athletic Coaches Association (T.A.C.A) and Visit Clarksville have signed a new four-year contract to stage the annual Tennessee East-West All-Star Classic at Fortera Stadium on the campus of Austin Peay State University in Clarksville. The game has been played at the home of the Governors for the past two years, and the new contract solidifies the presence of the contest in Clarksville through the 2023 season.

Clarksville, TN – Every year, around 40,000 people leave places like Chicago, Atlanta and Miami for a new life in Nashville, but after they reach Tennessee's state capitol, they often head another 40 miles north.

Clarksville, TN – Austin Peay State University (APSU) cadet Jakob Bertoni had one week to relearn everything he was taught in ROTC before being dropped into the Hawaiian jungle.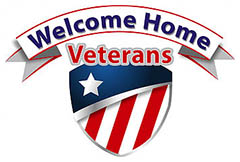 Clarksville, TN – The annual Welcome Home Veterans Celebration brought a busy schedule of events over a five day period, all designed to honor and celebrate our Veterans.
Activities began on Wednesday with the arrival of the American Veterans Traveling Tribute Wall, the Korean War Memorial and the 9/11 Never Forget Mobile Exhibit at Beachaven Winery. A procession actually began at Appleton Harley Davidson and traveled through town, delivering the impressive displays to their temporary location.
Clarksville, TN – An impressive lineup of speakers with deep experience in health care delivery to service members and veterans will gather in Clarksville next month for a community-focused suicide prevention summit.
[Read more]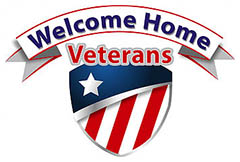 Clarksville, TN – You can be a part of the homecoming our Vietnam Veterans never received on Thursday, September 19th, 2019.
Beginning at 2:00pm in Hangar 3 on Fort Campbell Army Post, the doors will swing open and our Vietnam Veterans will march in to the sounds of the Army band and cheers they have deserved for more than 40 years.
Clarksville, TN – Clarksville-Montgomery County has a personal and profound connection to September 11th with many military heroes and families calling Clarksville their home.
So it is no surprise that almost 2000 tiles have been hand painted by Clarksville-Montgomery County residents as part of the Pillars of Hope: Remembering our Heroes through Art and Reflection since late 2012. A project dedicated to the memory of the September 11th attacks on our nation that honors and remembers those who serve our country.

Clarksville, TN – Governor's School for Computational Physics at Austin Peay State University (APSU) surprised the 36 high school students attending with a rare treat this week – a surprise landing of one of the school's helicopters.
On June 5th, 2019, just before 4:00pm former Special Operations pilot Charlie Weigandt eased one of Austin Peay's Guimbal Cabri G2 helicopters onto the Dunn Center lawn.

Clarksville, TN – Pool season is officially here, which means summer is even closer. The pool at the APSU Foy Fitness and Recreation Center opened Monday, April 8th, 2019 to students, members and the Clarksville community.

Clarksville, TN – The Austin Peay State University (APSU) ROTC Ranger Challenge team arrived in West Point, New York, on Sunday, April 7th, 2019 ready to compete in its first-ever Sandhurst competition.
And by Monday night, the team already claimed a top spot at the starting line.