Clarksville, TN – When the coronavirus pandemic forced Austin Peay State University (APSU) Professor Leni Dyer to stay home in mid-March, she wanted to find a way to help during the crisis.
"My first instinct was how can I help, what can I do other than just sitting at home waiting for this to end?" Dyer said. "What can I do to help people?"

Clarksville, TN – When Soseul Park first arrived in Mexico, she didn't expect to hear so much Korean popular music – or K-pop – on the radio. Songs by BTS and Red Velvet – songs she heard all the time back home in Busan, South Korea – kept following her through the Latin American nation, and whenever she met someone new, they usually wanted to talk about their favorite K-pop bands.
Montgomery County, TN – Broomball is sweeping through Clarksville! Come out to the Downtown Commons Winter Ice Rink and see Clarksville's most entertaining sport. Fort Campbell's Major General Brain Winski will challenge the reigning champions, Montgomery County and Mayor Jim Durrett, for the third annual showdown on ice, January 15th, 2020 at 6:00pm.
Joining us this season is Clarksville Police Department and Clarksville Fire Rescue for a friendly competition of Guns vs. Hoses starting at 5:00pm. The 911 Dispatchers will try their hand in a short match between the two featured games.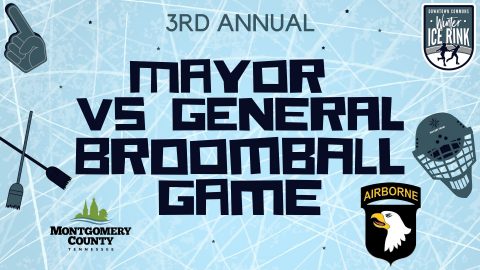 [Read more]
Downtown Commons Ice Rink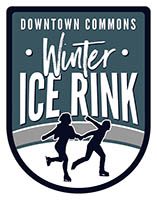 Montgomery County, TN – On January 15th, 2020, the public is invited to attend the second annual Broomball match between Montgomery County Mayor Jim Durrett and U.S. Army Fort Campbell to a backyard broomball game at 6:00pm-7:00pm at the Downtown Commons Winter Ice Rink.
Broomball is a variation of ice hockey played on ice without skates and with brooms and a ball instead of sticks and a puck. Running around in shoes on ice while trying to "sweep" a ball into a goal presents a unique challenge that includes a lot of slipping, sliding and falling.

Clarksville, TN – Earlier this month, the Austin Peay State University (APSU) associate provost for research and dean of the College of Graduate Studies Dr. Chad Brooks summed up the year 2019 in a single sentence.
"It's a very optimistic time for Austin Peay," he said.
Clarksville, TN – Clarksville Transit System (CTS) will be offering several free services to help residents cope with the hustle and bustle of the holiday season.
On Tuesday, December 24th, 2019, CTS is offering free transportation from the Downtown Transit Center to the Annual Warm Souls Christmas Celebration at the APSU Morgan University Center.

Clarksville, TN – Tennessee's top 88 senior football players will once again compete in Clarksville for the Tennessee East-West All-Star Classic, scheduled to be played at Austin Peay State University on Friday, December 13th, 2019.
"We're very excited for the players and coaches who have accepted an invitation to be a part of Tennessee's premier all-star event," stated Tennessee Athletic Coaches Association (TACA) Executive Director Bill Marbet.

Clarksville, TN – First Horizon Bank announces Brittney Doyle will serve as market leader in Clarksville.
Doyle will oversee First Horizon's community engagement in Clarksville and Montgomery County, serving as the bank's liaison with local community organizations.

Clarksville, TN – Austin Peay State University (APSU) and the Fort Campbell Army installation deepened their growing relationship on November 6th, 2019 when the two organizations initiated an Intergovernmental Support Agreement, allowing APSU faculty and students to identify wetland ecosystems within the 105,000-acre Army post.

Clarksville, TN – On Wednesday, October 30th, four UH-60 Black Hawk helicopters will land on the Austin Peay State University (APSU) campus for a special, joint training exercise between the University's Governors Guard ROTC program and the Tennessee National Guard.