Clarksville, TN – Frank Tate, executive director of the Clarksville-Montgomery County Industrial Development Board, knows how to brag. If you're going to make a bold statement, you'd better be able to back it up. On Wednesday morning, during the Alignment of Community and Education Industry Summit, hosted by Austin Peay State University's College of STEM, he told a packed audience of local business, civic and educational leaders that Clarksville-Montgomery County is the best place in all of Tennessee to live, work, play and thrive. In his words, it's "ideal."
Written by Kim Robertson
Marketing Coordinator at Workforce Essentials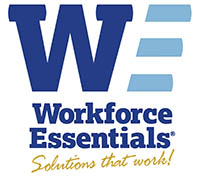 Clarksville, TN – Farmers Insurance Marcalee Baxter, Greer Carr Insurance Agency and her staff have collected over 250 pieces of dress clothing for the Suits for Soldiers program.
They collected and donated the clothes and other accessories to Eric Horton, Fort Campbell Soldier Transition Program (FCSTP) Coordinator and Dale Peters, FCSTP Assistant Coordinator with the American Job Center in Clarksville on January 24th, 2018.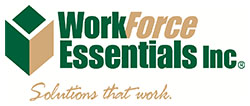 Clarksville, TN – Lightweight Innovations for Tomorrow (LIFT), a Manufacturing USA national innovation institute — in partnership with the National Institute for Metalworking Skills (NIMS), Amatrol, the Tennessee Department of Labor & Workforce Development, and Gene Haas Foundation — announced the launch of "Operation Next" – a new model for equipping separating military personnel with the skills and credentials needed for the most in-demand advanced manufacturing civilian careers in the country.