Clarksville, TN – On a July afternoon in 1914, more than 75 people crowded into a house on Madison Street for a meeting of the newly established Clarksville Equal Suffrage League.
The women who joined the league that afternoon spent the next six years facing ridicule and threats of violence in the pursuit of their goal – earning women the right to vote.
Clarksville-Montgomery County Arts and Heritage Development Council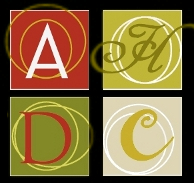 Clarksville, TN – The Clarksville-Montgomery County Arts and Heritage Development Council has received a $10,000 grant from the Tennessee Arts Commission to enfold active military, veterans and their families into Clarksville's creative community.
The Tennessee Arts Commission in partnership with the Tennessee Department of Veteran Services awarded nine Tennessee Military, Veterans & the Arts grants to organizations throughout the state. Two Montgomery County organizations, AHDC and Gateway Chamber Orchestra, were grant recipients.
Clarksville-Montgomery County Arts and Heritage Development Council (AHDC)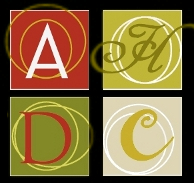 Clarksville, TN – On Friday and Saturday, October 19th and 20th, 2018 artists from around Middle Tennessee and southern Kentucky will arrive in Clarksville to paint the city in the Clarksville-Montgomery County Arts and Heritage Development Council's 2Rivers Plein Air Paint-Out.
They will set up easels all around town to capture Clarksville on canvas and will welcome anyone in their vicinity to ask about their work or share stories about the spaces they are painting.
City of Clarksville
Tennessee Arts Commission event draws arts leaders
Clarksville, TN – Clarksville Mayor Kim McMillan welcomed more than 200 arts administrators, educators and artists from across Tennessee to Clarksville for two days of learning and sharing.
The Tennessee Arts Commission is presenting the 2018 Tennessee Arts & Arts Education Conference, Design Thinking: A Pathway to Innovation in the Arts.
Free workshop to be held at Customs House Museum in Clarksville on April 19th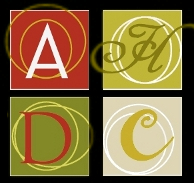 Clarksville, TN – The Clarksville-Montgomery County Arts & Heritage Development Council invites organizations seeking funding for artistic and cultural projects that benefit the community to apply for an Arts Build Communities grant.
Arts Build Communities is a program funded by the Tennessee Arts Commission through Specialty License Program sales and administered by the Clarksville Arts & Heritage Development Council in cooperation with the Tennessee Arts Commission. ABC grants offer financial support for arts projects in all disciplines such as dance, music, opera/musical theatre, theatre, visual arts, design arts, crafts, photography, media arts, literature, interdisciplinary and folk arts.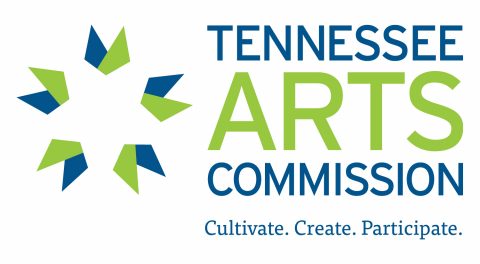 [Read more]

Clarksville, TN – After the turkey and stuffing are put away on Thanksgiving night, bring your out-of-town guests to Historic Downtown Clarksville for family entertainment sure to get everyone in the holiday spirit.
Charles M. Schulz's "A Charlie Brown Christmas" opens at the Roxy Regional Theatre on Thursday, November 23rd, at 7:00pm. In keeping with the theatre's opening night pay-what-you-can tradition, all tickets not pre-sold at the regular ticket price will go on sale at 6:30pm that evening for a $5.00 minimum donation.
As an Black Friday bonus, pay-what-you-can tickets will also be available for the 8:00pm performance on Friday, November 24th, beginning at 7:30pm that evening.
Local Groups, Individuals provide funds to have Civil War Diary cleaned, restored, returned to Custom House Museum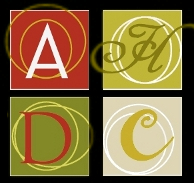 Clarksville, TN – An important record of Clarksville's past returned, cleaned and restored, this month to Customs House Museum and Cultural Center thanks to help from several local organizations and individuals.
Serepta Jordan's diary from 1857 to 1864 in New Providence records murders, slave insurrections, the building of Fort Defiance (then known as Fort Sevier), mustering of troops, battles fought and lost during America's Civil War, along with births, deaths, marriages, and details of daily 19th-century life.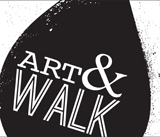 Clarksville, TN – Produced by The Downtown Clarksville Association, First Thursday Art Walk is a free, self-guided tour spanning a 5-block radius that combines visual art, live music, engaging events and more in the heart of Downtown Clarksville.
With 10+ venues, bars and businesses participating each month, the First Thursday Art Walk in Clarksville is the ultimate opportunity to savor and support local creative talent.

Clarksville, TN – Military conflicts are not fought in isolation, and the American Civil War was no different. While civilians like Serepta Jordan never lifted a musket, Jordan and millions like her felt its impact, and it is precisely that neglected perspective that made the discovery of her diary by area historians so significant.
A working-class woman living in Clarksville during the war, Jordan was not a name remembered by history.
Serepta Jordan's writings recorded Clarksville life from 1857-64

Clarksville, TN – A large measure of teamwork is going into the restoration and publication of the diary of Serepta Jordan, who recorded her life in Clarskville from 1857 to 1864 in crisp hardwriting in a repurposed leather-bound ledger book.
The diary is part of the collection of the Clarksville's Customs House Museum and Cultural Center, which welcomed a $3,000 Archive Development Grant on Thursday delivered by Tennessee Secretary of State Tre Hargett.