Clarksville, TN – In the waning light of a January afternoon, a group of Austin Peay State University (APSU) physics students pushed through branches and saplings as they hiked up a steep hill outside of Carthage, Tennessee.
The team of young researchers was looking for a high-altitude weather balloon they'd launched 93,000 feet into the stratosphere earlier that day.
Montgomery County, TN – Broomball is sweeping through Clarksville! Come out to the Downtown Commons Winter Ice Rink and see Clarksville's most entertaining sport. Fort Campbell's Major General Brain Winski will challenge the reigning champions, Montgomery County and Mayor Jim Durrett, for the third annual showdown on ice, January 15th, 2020 at 6:00pm.
Joining us this season is Clarksville Police Department and Clarksville Fire Rescue for a friendly competition of Guns vs. Hoses starting at 5:00pm. The 911 Dispatchers will try their hand in a short match between the two featured games.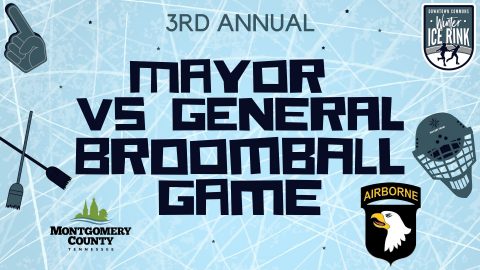 [Read more]
Downtown Commons Ice Rink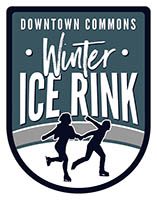 Montgomery County, TN – On January 15th, 2020, the public is invited to attend the second annual Broomball match between Montgomery County Mayor Jim Durrett and U.S. Army Fort Campbell to a backyard broomball game at 6:00pm-7:00pm at the Downtown Commons Winter Ice Rink.
Broomball is a variation of ice hockey played on ice without skates and with brooms and a ball instead of sticks and a puck. Running around in shoes on ice while trying to "sweep" a ball into a goal presents a unique challenge that includes a lot of slipping, sliding and falling.
Clarksville, TN – Downtown Commons, along with First Presbyterian Church and Trinity Episcopal Church teamed up once again to bring SpiritFest to downtown Clarksville.
2019 marked the fifth year of the event which precedes the annual Clarksville Christmas Parade. Guests were invited to come downtown early and enjoy a variety of activities.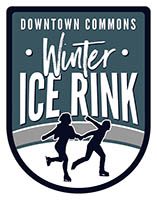 Montgomery County, TN – Bundle up! Downtown Commons' annual winter ice rink returns for a third year of frosty fun November 26th! This is a great opportunity to get out of the house this season for some family friendly fun with your community. While you're downtown with family and friends don't forget to stop by Golly G's for some sweet treats!
The ice rink will be open through January 20th, 2020. Regular operating hours will be Thursdays and Fridays from 4:00pm to 9:30pm, Saturdays from 10:00am to 9:30pm, and Sundays from 2:00pm to 9:30pm. Hours will vary on holidays, during school breaks, and special events. Ice Skates are provided.
Clarksville, TN – The Fifth Annual SpiritFest – a holiday event from 2:00pm – 5:00pm on Saturday, December 7th – will offer a bounty of free activities, including visits with Santa Claus, rides on the Express Bus, four kids' inflatables, live music on the new Downtown Commons stage, ice skating, art and gift markets, food trucks and a live nativity with animals.

Clarksville, TN – The Clarksville Montgomery County Economic Development Council announced today that a Nashville real estate development company is cooperating with the Hand Family on a $50 million mixed-use development of the four-acre site across from the planned Montgomery County Multi-Purpose Event Center (MPEC).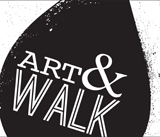 Clarksville, TN – Produced by The Downtown Clarksville Association, First Thursday Art Walk is a free, self-guided tour spanning a 5-block radius that combines visual art, live music, engaging events and more in the heart of Downtown Clarksville.
With 10+ venues, bars and businesses participating each month, the First Thursday Art Walk in Clarksville is the ultimate opportunity to savor and support local creative talent.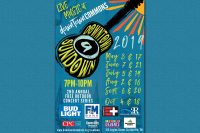 Montgomery County, TN – On Friday, October 18th from 7:00pm-10:00pm, the Downtown Commons' Downtown @ Sundown Concert series will hold it's season finale. Downtown @ Sundown will feature local southern rock group Lone Waite.
Because this is a band that needs no introduction and we know they'll be a crowd favorite, Lone Waite will take the stage at 7:00pm and play the whole night. This community favorite will rock your socks off.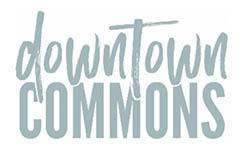 Montgomery County, TN – Let's fall back in time! Join us at the Downtown Commons on November 2nd, 2019 from 4:00pm until 8:00pm as we turn back our clocks and hop into the 1950's to celebrate Daylight Savings Time.
Don your best 50's attire and come dance the night away to the 1950's Rock & Roll band "Good Rockin' Tonight!" Weather permitting, we will be featuring classic 1950's cars displayed by the Memory Lane Cruisers. With food vendors on site and beer for sale everyone's in for a great night at this FREE event.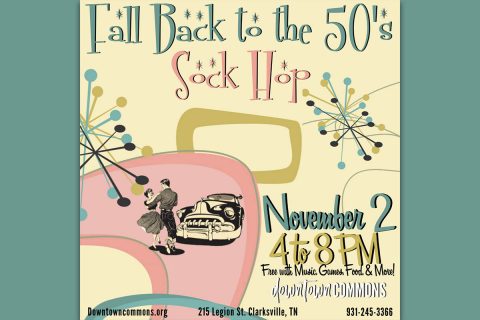 [Read more]