The Clarksville housing ministry is offering the unique 'There's No Place Like Home' prints for $25.00 each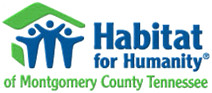 Clarksville, TN – Habitat for Humanity of Montgomery County, Tennessee (HFHMCTN) is offering a unique custom-designed poster to support low income housing in Clarksville.
The posters, made by Hatch Show Print of Nashville, are $25.00 each (including shipping) and can be purchased online (http://habitatmctn.org/clarkville-habitat-for-humanity-donate/). Orders should include a full name and address for shipping. No pickups at this time. Additional posters are $20.00 each if combined in single shipment.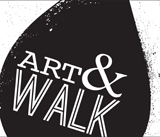 Clarksville, TN – Produced by The Downtown Clarksville Association, First Thursday Art Walk is a free, self-guided tour spanning a 5-block radius that combines visual art, live music, engaging events and more in the heart of Downtown Clarksville.
With 10+ venues, bars and businesses participating each month, the First Thursday Art Walk in Clarksville is the ultimate opportunity to savor and support local creative talent.
Clarksville, TN – Clarksville Parks and Recreation's Clarksville Film Festival kicked off Friday, February 21st, 2020 when 11 teams of filmmakers gathered at Liberty Park's Freedom Point to hear the competition rules and select movie genres.
What happened next was 52 hours of scripting, filming, editing — and very little sleep — as teams raced to submit their films by the deadline.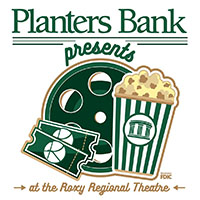 Clarksville, TN – This Sunday, March 1st, 2020, have a ball on the corner of Franklin and First in Historic Downtown Clarksville as the Roxy Regional Theatre brings you one of Disney's most beloved films of all time.
For the Roxy's first in a series of family-friendly favorites, Planters Bank Presents… Disney's animated classic "Cinderella" on their big screen at 2:00pm.
When Cinderella's cruel stepmother prevents her from attending the Royal Ball, she gets some unexpected help from the lovable mice Gus and Jaq, and from her Fairy Godmother.
Clarksville, TN – On April 4th, 2020, the Hilldale Kiwanis Club of Clarksville, the organization dedicated to improving the lives of children one community at a time, is hosting the Hilldale Kiwanis Half-K at 8:00am in Downtown Clarksville.
[Read more]

Clarksville, TN – The Roxy Regional Theatre is serving up a host of family-friendly favorites in March with the return of the Planters Bank Presents… Film Series, beginning with Disney's beloved animated classic "Cinderella" on Sunday, March 1st, 2020 at 2:00pm.
Tickets for the first film in the series are now available at the Roxy Regional Theatre during regular box office hours (9:00am to 2:00pm, Monday through Friday, and one hour prior to show times).
[Read more]

Clarksville, TN – Take a break from the Roxy Regional Theatre's full-size mainstage productions (such as "The Fantasticks", closing Saturday) and join us upstairs in theotherspace this Wednesday, February 26th at 7:00pm as we continue our "Roxy Reads" series with a reading of Samuel Beckett's "Waiting For Godot".
In this "tragicomedy in two acts," two wandering tramps, Vladimir and Estragon, wait by a lonely tree, to meet up with Mr. Godot, an enigmatic figure in a world where time, place and memory are blurred and meaning is where you find it.

Clarksville, TN – The Customs House Museum and Cultural Center is located in historic downtown Clarksville, Tennessee. Come explore an entire city block featuring large gallery spaces filled with fine art, science and history.
Some of the events in March at the Museum are: Women of the Neighborhood, Wonders of the West, The Artwork of HAPI (Healing Arts Project, Inc.), Celebrating the 25th Anniversary of the Dunwody Boehm Porcelain Collection, Apron Strings: Ties to the Past, I Have a Voice: Traveling Exhibition from Tennessee State Museum, and Hands-On Explorers: Dr. Seuss Science.
Volunteers are encouraged to make improvements to the Habitat ReStore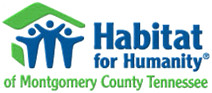 Clarksville, TN – On Saturday, February 22nd, 2020, Habitat for Humanity of Montgomery County, Tennessee (HFHMCTN) invites the public to join in a Community Service Day from 10:00am to 4:00pm at the Habitat ReStore, located at 404 Madison Street in the heart of Downtown Clarksville.

Clarksville, TN – The sounds of West Africa will fill the hall of Clarksville's oldest professional theatre, the Roxy Regional Theatre, for one afternoon this month.
The Cumberland Winds celebrates Black History Month with a special concert in the intimate setting of the Roxy Regional Theatre on Sunday, February 23rd, 2020 at 2:00pm.
Organized by Yvonne Kendall and Mike Ritter, this narrated performance of instruments, song and dance will travel through time from West Africa to the Americas — North America, South America and the Caribbean — celebrating the musical influence of African culture in the New World.