Clarksville, TN – The Customs House Museum and Cultural Center is located in historic downtown Clarksville, Tennessee. Come explore an entire city block featuring large gallery spaces filled with fine art, science and history.
Some of the events in September at the Museum are: Max Garner: Personal View, Holiday from the Collection, Christmas Town, John Baeder: The Scenic Route, Camille Engel: Her Home Tennessee and Second Saturday Free Admission Day.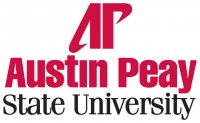 Clarksville, TN – The team of Joey Tuck, Chase Boyd, Heath Cunningham and Bret Campbell ran away with Friday's afternoon flight of the 25th Annual Governors Golf Classic, played at Swan Lake Golf Course.
The winning quartet shot a scramble score of 48 to ease past the second-place team of Kyle Luther-Ben Moore- Jarrod Duncan -Robbie Wedemeyer (51), followed by the team of Brandon Rippy-Brad Daniel-Scott Combs-Joe Henry (52) . [Read more]