Clarksville, TN – When the City of Clarksville launched its new website on April 8th, 2019 that day's news release lauded "a fresh, easy-to-navigate and more powerful website that will enhance the city's ability to engage and serve its citizens." Austin Peay State University's GIS Center helped create one of the engaging elements that lives on the city's new homepage – an interactive map that continuously updates with road maintenance and closure information.

Clarksville, TN – The Drone Club at Austin Peay has qualified for the Collegiate Drone Racing Association nationals – in the school's first season of competitive racing – next month at the University of North Dakota.

Clarksville, TN – Kevin Lyons and Connar Bielinski are learning as they go. The Austin Peay State University (APSU) computer science students are helping establish a virtual reality drone laboratory at the APSU GIS Center on campus, and they're having to learn new coding and technology along the way.

Clarksville, TN – On a recent, sunny afternoon, a small aircraft buzzed past flapping banners on the Austin Peay State University intramural field. The pilot, wearing a pair of virtual reality glasses, stood several feet away, maneuvering a quadcopter drone around a series of obstacles with a remote control.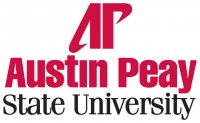 Clarksville, TN – Earlier this year, officials with Clarksville Academy brainstormed ways to improve communication with parents, current students and prospective students. They decided to create iCougar, an app for the Apple iPad and iPhone.
The idea was to make it a centralized digital location for information on the school, but then came the next question – how do you create an app?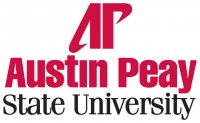 Clarksville, TN – Faculty, staff and students at Austin Peay State University recently achieved various accomplishments for various professional and scholarly work.
Mike Wilson, director of the GIS Center at APSU, and Doug Catellier, GIS analyst, showcased the center's Disaster Mitigation and Recovery Kit (DMARK) at the U.S. Department of Homeland Security Science and Technology Expo in Washington, D.C. They also met with various congressional aides as well as officials from FEMA and the Department of Homeland Security to discuss their project. [Read more]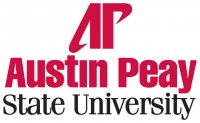 Clarksville, TN – On a stormy Monday afternoon, while tornado sirens blared across the Austin Peay State University campus, Mike Wilson, manager of the school's Geographic Information Systems Center, decided to talk about natural disasters.
"Suppose a tornado rips through here," he said, knocking on his wood desk to ward off the suggestion. "If that happens, local officials will need to do a preliminary damage assessment. That'll go to the state, and the governor will make a decision on whether to call in FEMA for a natural disaster. This app speeds that up."
Wilson motioned to his Android mobile phone. A year ago, his office, in conjunction with the Oak Ridge National Laboratory, developed an innovative new cell phone application known as the Disaster Mitigation and Recovery Kit (DMARK). The application allows emergency responders to document immediately any damage they come across following a disaster. [Read more]

The building, like so many homes and businesses in middle Tennessee, was a pale brown from where the floodwaters covered it. Mike Wilson, manager of Austin Peay State University's Geographic Information Systems, stood among the tree limbs and other debris in the Woodlawn community and pulled out his cell phone.
He wasn't making a call. He was filling out a damage assessment of the property and filing it to an electronic server. It took him only a few minutes to complete. For years, the long, drawn-out process of recording the destruction inflicted by a disaster has sometimes taken days or weeks, delaying the time it takes for needed aid to reach an area, but a new cell phone application, developed by the APSU GIS Center and the Oak Ridge National Laboratory, may soon allow emergency responders to document immediately any damage they come across. [Read more]