Clarksville, TN – On a July afternoon in 1914, more than 75 people crowded into a house on Madison Street for a meeting of the newly established Clarksville Equal Suffrage League.
The women who joined the league that afternoon spent the next six years facing ridicule and threats of violence in the pursuit of their goal – earning women the right to vote.

Clarksville, TN – On April 10th, 2019, the Austin Peay State University (APSU) Woodward Library, along with the Department of Communication, hosted the inaugural Edible Books Contest in celebration of National Library Week. Students, staff and faculty submitted 15 food-based creations inspired by short stories, novels and children's books.

Clarksville, TN – The Acuff Circle of Excellence has rebranded and refined its mission to better align with the organization with which it supports, APSU's Center of Excellence for the Creative Arts (CECA, or "seek-ah"). Beginning this fall, the Acuff Circle of Excellence is known as the CECA Advisory Board.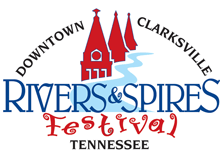 Clarksville, TN – On April 20th-22nd, 2017, the Rivers and Spires Festival held their annual Quilts of the Cumberland Quilt show at the Madison Street United Methodist Church. There was 42 quilts that ranged from traditional quilts to one of a kind art quilts.
This event showed how talented quilters in the area are. The quilts on display were gorgeous.
The quilt show was free and open to the public.

Clarksville, TN – On a cool evening in early February, dozens of people hurried across the Austin Peay State University campus to hear a lecture in the Trahern Building by Hollywood visual effects artist Colie Wertz.
The event, co-sponsored by the APSU Department of Art and Design and the APSU Center of Excellence for the Creative Arts (CECA), attracted attendees from across Clarksville, interested in hearing from a man who'd worked on films such as "Captain America: Civil War," and "Rogue One: A Star Wars Story."

Clarksville, TN – The APSU Department of Theatre and Dance opened its production of the 11th Annual Spring Dance Concert on Wednesday, February 22nd, 2017.
This year's production features dance works choreographed by APSU faculty, students and Laurie Goux, a guest artist who completed a residency in Afro-Caribbean dance technique.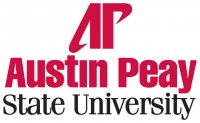 Clarksville, TN – The Dean of Austin Peay State University's College of Arts and Letters, Dr. Dixie Webb, knows first-hand the possibilities for a student pursuing a degree in history.
Webb shared those thoughts with the over 130 attendees of the annual Phi Alpha Theta (PAT) Regional History Conference, held February 28th on the campus of APSU. Founded in 1921, PAT exists to promote the study of history and is one of the largest honor societies in existence.
Students from universities across the region gathered at APSU, with Webb speaking on the value of a degree in history. Regardless of your ultimate career path, Webb said, a background in history can provide students with the tools necessary to succeed. [Read more]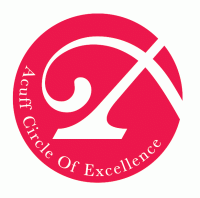 Clarksville, TN – Earlier this month, members of the Acuff Circle of Excellence Executive Board presented Austin Peay State University with a check for $25,000 to endow the new Acuff Circle of Excellence Arts Scholarship.
The mission of the Acuff Circle is to advance the role of arts and culture at APSU and in the Clarksville-Montgomery County community.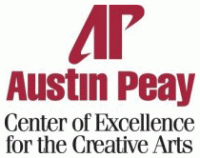 Clarksville, TN – In a small storage room in the basement of Austin Peay State University's Harned Hall, Marilyn Monroe is making things a bit awkward for President John F. Kennedy and his wife Jackie.
First off, the president and first lady are dressed formally, while Marilyn has opted to wear a red polka dot bikini. Then there's that big smile of hers, which seems to mock the uncomfortable expression on Jackie's face.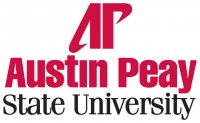 Clarksville, TN – Two years ago, Dr. Osvaldo DiPaolo, Austin Peay State University assistant professor of languages and literature, decided the University needed a Spanish language journal that catered to Hispanic literature.
He thought it would be a hard sell since APSU had a relatively small Spanish program, so he suggested creating an online-only journal to keep costs down.