Great American Clean-up 2018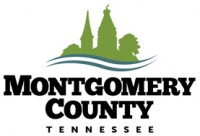 Montgomery County, TN – On Saturday, April 28th, 2018 more than 400 people came out to the annual Clarksville-Montgomery County Great American Clean-up event. Participants cleaned up litter in various areas of the community from the industrial park to downtown.
The event is promoted through the Clarksville Area Chamber of Commerce and organized through Bi-County Solid Waste Management.
Canoe and Kayak race now part of Riverfest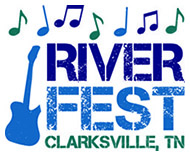 Clarksville, TN – Clarksville Parks and Recreation's canoe and kayak race Rally on the Cumberland is back for a fifth year and is now part of Clarksville's Riverfest.
Rally on the Cumberland will be at 8:00am on Saturday, September 9th, 2017 on the Cumberland River, beginning at the Montgomery County Conservation Club and ending at the McGregor Park boat ramp, approximately 6 miles in length.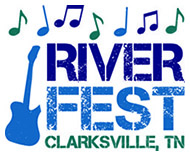 Clarksville, TN – Riverfest, the City of Clarksville's entertainment festival now in its 30th year, is pleased to announce Chris Janson will be the featured headliner at the 2017 Festival. Chris Janson will perform at 9:15pm Saturday, September 9th on the Bud Light Stage at McGregor Park. The concert is free and open to the public.
"Once again, the City of Clarksville is presenting a big star to headline our big-time community festival," Clarksville Mayor Kim McMillan said. "Chris Janson is one of the hottest artists in country music, and he'll be here to push Clarksville's Riverfest to new heights."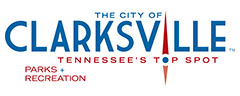 Clarksville, TN – The weekly Clarksville Parks and Recreation Department Recreation Report provides Clarksvillians with a glimpse at the activities and events that are available from the Parks and Recreation Department for them to enjoy together as a family.
This weeks highlights include: Riverfest Activities, Clarksville Sportsfest, Clarksville Downtown Market running for National Award, Youth Adaptive Soccer League and the Farm-To-Market Dinner.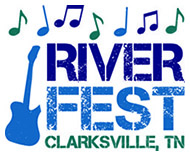 Clarksville, TN – There are so many ways to play at the City of Clarksville's 29th annual Riverfest Celebration. The Festival will be held Thursday, September 8th through Saturday, September 10th, 2016.
Whether you are looking for a competition, team event or just some fun and games Riverfest will have you covered all weekend long! Sign up online at www.clarksvilleriverfest.com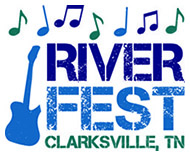 Clarksville, TN – Join us for the Tenth Annual Riverfest Regatta, presented by US Bank, as part of the Riverfest celebration at McGregor Park on Saturday, September 10th. Participants can enter as an individual or as a team for a chance to win awards!
This boat race is not like any ordinary boat race. Participants will compete in their boats made of cardboard, plastic bottles, or a few other approved materials. There will be several divisions all racing down the 100-yard long course on the Cumberland River. To find out the complete list of materials, visit the Festival website at www.clarksvilleriverfest.com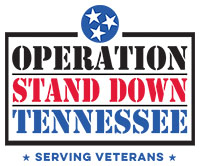 Clarksville, TN – Operation Stand Down Tennessee, located at 400 Madison Street next to Habitat for Humanity ReStore, is a military to civilian transition support program for veterans and their families.
By calling 931.896.2184 or walking in, veterans and their families can receive employment services, health service and benefits navigation, counseling services, legal consultations coordination, and housing assistance.
Served areas include Cheatham County, Davidson County, Dickson County, Montgomery County, Robertson County, Rutherford County, Sumner County, Trousdale County, Williamson County and Wilson County.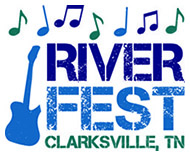 Clarksville, TN – Riverfest, presented by the City of Clarksville and Miller Lite, is pleased to announce Brandy Clark will be the featured headliner at the 2016 Festival. Brandy Clark will take the main stage as the headlining event on Saturday, September 10th, 2016 at 9:00pm. The concert is free and open to the public.
For Brandy Clark, the dream she harbored in her small hometown of Morton, Washington, was to be a country singer. Sure, once she moved to Nashville, she had successful cuts as a songwriter [The Band Perry's "Better Dig Two," Miranda Lambert's "Mama's Broken Heart," and Kacey Musgraves' "Follow Your Arrow"], but being an artist in her own right was a dream she had stopped dreaming until two years ago when her first album, the stunning 12 Stories, debuted.

Clarksville, TN – Daymar College, in Clarksville, will host a Play-A-Thon family event July 23rd, 2016 from 9:00am-1:00pm.
There will be inflatables, carnival type food, music, games, a ride-a-thon, door prizes, limited school supplies and a drawing for a bike or two.
[Read more]

Clarksville, TN – The 14th Annual Domestic Violence Awareness Event will be held Saturday, October 10th from 11:00am– 2:00pm at the Civic Hall at Veterans Plaza. Remember My Name is dedicated to mothers and children who have lost their lives from domestic violence.
Red wooden silhouettes will be on display throughout the event. Each silhouette represents a man, woman or child who died from domestic violence, along with their story. Some family members of victims will be there to commemorate their loved ones. [Read more]