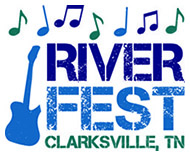 Clarksville, TN – Clarksville's 2015 Riverfest Festival wrapped up Saturday, September 12th. It was cloudy, cool with a slight breeze. Fantastic weather for the event.
Everything kicked off at 10:00am with Riverfest Regatta and the Human Foosball Tournament. The cardboard boat race is one of the most unique and fun events at Riverfest.
Unlike other boat races, participants in the Regatta compete in boats made from cardboard, plastic bottles and other approved materials. Competitors raced 100 yards on the Cumberland River to the finish line. This year, only two boats sank.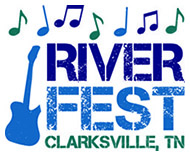 Clarksville, TN – If you have ever wondered what it would be like to scuba dive, then here is your chance. Waterdogs Scuba and Safety has partnered with the National Diving Education Association to bring the "Be A Diver" program to Clarksville's Riverfest Celebration Saturday.
"The Be A Diver" program will let you try scuba diving under the direction of professional scuba instructors. You will learn how to use scuba gear in shallow water and experience what it's like to breath underwater.