Clarksville, TN – On Saturday, September 28th, 2019, The Dawn Stanfill Foundation will be ending Childhood Cancer Awareness Month in style once again with the 11th annual Dancing Til' Dawn event.
This year's event is going to be a fabulous grecian themed evening where guests will enjoy an incredible silent auction, dinner, drinks, live music from the CrossRoads Band, and dancing at the F&M Bank Franklin Room!

Clarksville, TN – Austin Peay State University (APSU) is ready to seize on this momentum by hosting its second annual industry summit on October 3rd in the campus' Morgan University Center Ballroom.
During the community event, former U.S. Ambassador Bill Hagerty will deliver a keynote address about his diplomatic work in Japan, Tennessee's largest international investor.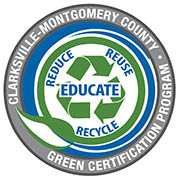 Montgomery County, TN – The Clarksville Montgomery County Green Certification Program will hold its 8th annual Green Certification Banquet on the evening of September 26th. The Banquet celebrates local organizations that have demonstrated an outstanding commitment to environmental stewardship in our community. This year's theme is Sustainability in Education.
The Banquet will be from 5:00pm to 8:00pm at the Wilma Rudolph Event Center. A social hour, from 5:00pm to 6:00pm, will include recycling games with great prizes provided by local organizations.

Clarksville, TN – On Saturday, March 14th, 2020 at 6:00pm, Austin Peay State University (APSU) will host the 36th Annual Candlelight Ball at the Omni Nashville Hotel, and in anticipation of this event, the University has announced the three winners of the 2020 Candlelight Ball Awards.

Clarksville, TN – Austin Peay State University (APSU) alumnus Dr. Edward W. Chester ('62) recently made a gift of $100,000 to the Austin Peay Foundation to establish the Bonnie M. Chester Endowment to honor the memory of his late wife. Chester gave an additional $8,000 to fund scholarships during the investment period.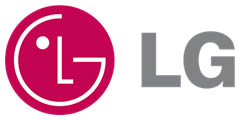 Clarksville, TN – A unique new nationwide Back-to-School initiative, spearheaded by LG Electronics in partnership with Inner Explorer, Project Happiness and Soul Pancake, kicked off at Clarksville's Kenwood Middle School.
The Life's Good: Experience Happiness program equips students with the skills needed to reduce stress and anxiety while building confidence and experiencing sustainable happiness.

Clarksville, TN – The Austin Peay State University (APSU) Center of Excellence for the Creative Arts recently received a $10,000 grant from the National Endowment for the Arts to expand the University's arts education partnership with the local school system.

Clarksville, TN – Thirty-two years ago, during the 1987 fall semester, a thief snatched Dr. Harriet McQueen's billfold from her desk drawer in the Austin Peay State University (APSU) Kimbrough Building.

Clarksville, TN – On Friday, August 9th, 2019, the Austin Peay State University summer Commencement keynote address will be given by Circuit Court Judge Kathryn Olita, 19th Judicial District, at 2:00pm in the APSU Dunn Center.
Olita, a Clarksville-native, attended Northeast High School and went on to earn her bachelor's degree from the University of Tennessee, Knoxville.
Montgomery County, TN – Clarksvile-Montgomery County School System (CMCSS) has announces that Jessica Peppard, who has served as assistant principal at Northwest High School, has been named principal of her alma mater.