Clarksville, TN – This Veterans Day is going to be especially significant for one deserving veteran who will receive a new heating and air conditioning system for their home!
For over 30 years, Baggett Heating and Cooling has provided high-quality, residential heating and air conditioning maintenance, service, and replacement systems.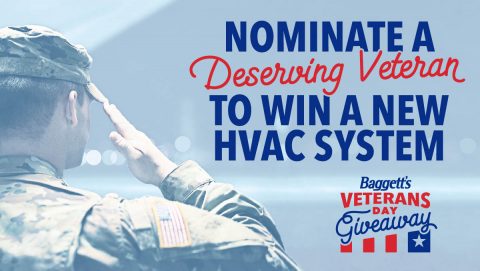 [Read more]

Clarksville, TN – On Monday, August 17th, Dr. Maria Cronley, provost and senior vice president for academic affairs at Austin Peay State University (APSU), honored several outstanding professors during a virtual meeting with all APSU faculty.

Clarksville, TN – In the mid-1980s, an old store ledger was found inside a local smokehouse. At first glance, it seemed like little more than trash, but then someone opened the yellowed, water-stained pages and read surreal accounts of Clarksville during the Civil War.
"Clarksville is almost depopulated," the ledger recorded. "All the escaped soldiers have been ordered to the main army via Clarksville before the Yankees get in. I ripped the stripes off a young man's coat over at Uncle W'm's this evening that he might not be detected on his journey. Once I enjoyed sewing them, but now I take them off as willingly."

Clarksville, TN – As we take time to reflect on the success and the accomplishments our great community has seen this past year I am pleased to share that the economic development efforts of the Clarksville-Montgomery County Industrial Development Board (IDB) have impacted the prosperity of every business, friend, family, and neighbor in Montgomery County and throughout the region," said Frank Tate, Executive Director, Industrial Development Board.

Clarksville, TN – The Clarksville Area Chamber of Commerce, in partnership with the Aspire Foundation, is proud to extend its Facade Improvement program to enhance the economic appeal of the downtown Clarksville commercial district. During the first round of applications, the Clarksville Area Chamber approved 6 facade grants, totaling $75,000.

Clarksville, TN – On Tuesday, June 16th, 2020 at 9:00am the Tennessee Small Business Development Center (TSBDC), which is part of the Austin Peay State University (APSU) College of Business, will host a new webinar, "COVID-19: A Woman's Perspective."

Clarksville, TN – On Friday, March 20th, 2020, the Humane Society of Clarksville-Montgomery County invites the community to Old Glory Distilling Co. from 6:00pm to 10:00pm for Meows & Martinis, a fundraiser benefiting the Cats M.E.O.W.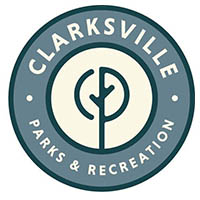 Clarksville, TN – Are you a junior or senior high school student who is interested in the political system? Do you want to work directly with the Mayor and City officials as a representative of City youth? If so, the Mayor's Youth Council is accepting applications now through April 15th, 2020.
The Youth Council provides an opportunity for Clarksville teens to acquire greater knowledge and appreciation for the political system through interaction.
Participants will represent the community's youth and directly engage with the Mayor and City officials through the course of the program.

Clarksville, TN – On February 6th, 2020, John F. Kennedy Center for the Performing Arts teaching artist Cissy Whipp captured the attention of more than 20 West Creek Middle School students.

Clarksville, TN – Austin Peay State University (APSU) is expanding the number of summer coding camps this year that serve students in sixth, seventh and eighth grades to meet a high demand from middle schoolers interested in computer programming. APSU also is expanding its game development camps for high schoolers.