Clarksville, TN – Austin Peay State University (APSU) sophomore Phoenix Tarpy began her college career believing Clarksville-Montgomery County's elected leaders were inaccessible. Why, she thought, would they be interested in talking with college students?

Clarksville, TN – The Clarksville Area Chamber of Commerce, in partnership with the Aspire Foundation, is proud to announce the launch of a new program to enhance the economic appeal of the downtown Clarksville commercial district.
The Clarksville Area Chamber of Commerce Facade Improvement Program provides financial incentives for the renovation, restoration, and improvement of business exteriors in the Central Business Improvement District (CBID).
Clarksville, TN – A local suicide prevention summit will feature a "lived-experience" panel discussion led by two people whose lives have been touched by suicide.
Bryan Flanery, an U.S. Army Veteran who was injured in combat in Afghanistan and who survived a suicide attempt, and Cynthia Johnson, an author and hospice coordinator who endured the tragedy of losing her son to suicide, will share their stories.
[Read more]

Clarksville, TN – Austin Peay State University (APSU) is ready to seize on this momentum by hosting its second annual industry summit on October 3rd in the campus' Morgan University Center Ballroom.
During the community event, former U.S. Ambassador Bill Hagerty will deliver a keynote address about his diplomatic work in Japan, Tennessee's largest international investor.
Clarksville, TN – Clarksville-Montgomery County has a personal and profound connection to September 11th with many military heroes and families calling Clarksville their home.
So it is no surprise that almost 2000 tiles have been hand painted by Clarksville-Montgomery County residents as part of the Pillars of Hope: Remembering our Heroes through Art and Reflection since late 2012. A project dedicated to the memory of the September 11th attacks on our nation that honors and remembers those who serve our country.

Clarksville, TN – On August 14th, 2019, Austin Peay State University (APSU) President Alisa White honored several outstanding faculty members during an awards ceremony in the Mabry Concert Hall.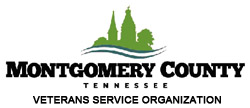 Montgomery County, TN – The Montgomery County Veterans Service Organization (VSO) is celebrating its 75th year of serving military veterans primarily in Clarksville-Montgomery County.
To commemorate this significant achievement, the VSO is hosting a celebration on Saturday, August 24th, 2019 from 10:00am to 2:00pm at Veterans Plaza located at 350 Pageant Lane in Clarksville.

Clarksville, TN – On Friday, July 19th, 2019, Advance Financial will be celebrating Back-To-School in Tennessee by giving away 100 new backpacks to Clarksville-Montgomery County area students.

Clarksville, TN – Austin Peay State University (APSU) Foundation recently received a generous gift from Billy Atkins and Legends Bank to create the Billy Atkins Family Endowed Scholarship. Atkins will provide additional funding to allow the scholarship to be awarded during the 2019-20 academic year.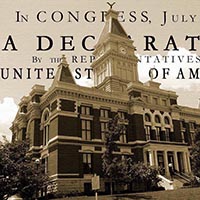 Clarksville, TN – On July 4th, 2019 at 9:00am, the annual reading of The Declaration of Independence will take place on the steps of the Montgomery County Courthouse located on North Second Street in Clarksville. The Clarksville-Montgomery County community is invited to attend this event in Downtown Clarksville.
"The Fourth of July is more than barbecues, fireworks and family gatherings," said David Brockman, event organizer. "This isn't a protest or political rally. The goal of this event is to remind us all that the holiday has a deeper symbolic meaning."