Clarksville, TN – As we take time to reflect on the success and the accomplishments our great community has seen this past year I am pleased to share that the economic development efforts of the Clarksville-Montgomery County Industrial Development Board (IDB) have impacted the prosperity of every business, friend, family, and neighbor in Montgomery County and throughout the region," said Frank Tate, Executive Director, Industrial Development Board.

Clarksville, TN – The Clarksville Area Chamber of Commerce, in partnership with the Aspire Foundation, is proud to extend its Facade Improvement program to enhance the economic appeal of the downtown Clarksville commercial district. During the first round of applications, the Clarksville Area Chamber approved 6 facade grants, totaling $75,000.

Clarksville, TN – On Tuesday, June 16th, 2020 at 9:00am the Tennessee Small Business Development Center (TSBDC), which is part of the Austin Peay State University (APSU) College of Business, will host a new webinar, "COVID-19: A Woman's Perspective."

Clarksville, TN – On Friday, March 20th, 2020, the Humane Society of Clarksville-Montgomery County invites the community to Old Glory Distilling Co. from 6:00pm to 10:00pm for Meows & Martinis, a fundraiser benefiting the Cats M.E.O.W.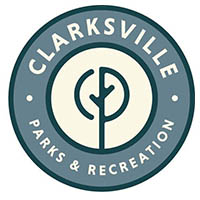 Clarksville, TN – Are you a junior or senior high school student who is interested in the political system? Do you want to work directly with the Mayor and City officials as a representative of City youth? If so, the Mayor's Youth Council is accepting applications now through April 15th, 2020.
The Youth Council provides an opportunity for Clarksville teens to acquire greater knowledge and appreciation for the political system through interaction.
Participants will represent the community's youth and directly engage with the Mayor and City officials through the course of the program.

Clarksville, TN – On February 6th, 2020, John F. Kennedy Center for the Performing Arts teaching artist Cissy Whipp captured the attention of more than 20 West Creek Middle School students.

Clarksville, TN – Austin Peay State University (APSU) is expanding the number of summer coding camps this year that serve students in sixth, seventh and eighth grades to meet a high demand from middle schoolers interested in computer programming. APSU also is expanding its game development camps for high schoolers.

Clarksville, TN – The Austin Peay State University Department of Art + Design, with support from the APSU Center of Excellence for the Creative Arts (CECA), welcomes artist Carla Repice to campus for a one-on-one conversation with Gallery Director Michael Dickins at 6:00pm Thursday, January 30th, 2020 at the Barbara Beach Gallery.
A regional statistical overview of Clarksville

Clarksville, TN – Clarksville-Montgomery County is one of 38 counties making up Middle Tennessee; it lies on the north-western edge of the region along the Cumberland River surrounded by rolling hills. Easily accessible from several major interstates and centrally located within just a day's travel from 76% of all major U.S. cities – Clarksville continues to develop as a key player in the region.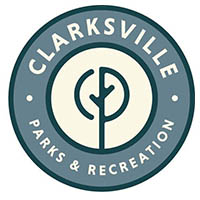 Clarksville, TN – Clarksville's 60th annual Christmas parade, hosted by the City of Clarksville and Montgomery County Government, took place Saturday, December 7th, 2019 delighting thousands as it worked its way from the APSU campus through the streets of downtown.
Leading this year's parade, which featured about 180 entries, was the family of the late Mike Robinson. His wife Rhonda, and children Bryce, Bayleigh and Carly, were this year's grand marshals. A beloved local music legend and family man, Mike Robinson lost his long battle with cancer in August of 2019.