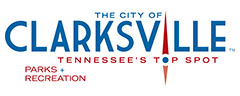 Clarksville, TN – The Clarksville Parks and Recreation Department people who maintain the grounds and facilities are getting a major facilities upgrade of their own.
For years, Grounds & Facilities Maintenance worked out of an old building at 1210 Franklin Street that had served as the City Garage. It had no air conditioning, limited office space, a small break room and inadequate restrooms.
Clarksville has chance to attract lucrative State Soccer Park
Clarksville, TN – The Clarksville City Council faces a key final vote Thursday on purchase of 409 acres near Interstate 24 Exit 8 for construction of a multi-sport Clarksville Family Athletic Complex.
The Athletic Complex would be built in phases and serve the outdoor recreation needs of Clarksville's growing population and add facilities to attract sports tourism-related economic development.
Defibrillators counter the risks of sudden cardiac emergencies
Clarksville, TN – The City of Clarksville has enhanced its medical emergency response capabilities in and around City Hall, Clarksville Mayor Kim McMillan announced Monday.
The City is adding and relocating automated external defibrillators, or AEDs, in key locations in its downtown facilities to help counter the risks associated with sudden cardiac arrest, one of the leading causes of death in the United States.

Clarksville, TN – High electric bills over the past two months have been a concern for some Clarksville Department of Electricity (CDE Lightband) customers.
Due to continued interest in this matter, CDE Lightband management has made the decision to host a public meeting to address customer concerns. [Read more]