Clarksville Parks and Recreation Department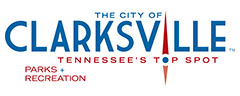 Clarksville, TN – The Clarksville Parks and Recreation Department is accepting applications for lifeguard and cashier positions for the 2019 summer pool season at the City of Clarksville's four outdoor pools: Beachaven Swimming Pool, Bel-Aire Swimming Pool, Swan Lake Swimming Pool, and New Providence Swimming Pool.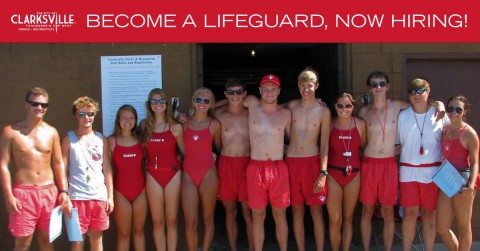 [Read more]
Honoring a Champion. Inspiring Greatness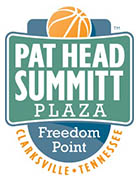 Clarksville, TN – Through the keen eyes of a sculptor, an architect and an exhibit designer, the Pat Head Summitt Legacy Plaza has come to life at Freedom Point.
A bronze statue of Coach Summitt, hometown hero and legendary University of Tennessee women's basketball coach, and an interpretative display of her life story will be dedicated at 3:00pmFriday, June 15th, 2018 in Clarksville's Liberty Park.
"Though her famous 'stare' may be missing, our sculpture hopes to embody her passion and fire," said Brett Grill, sculptor of the Coach Summitt statue. "She was a rare talent, quickly ascending to the highest reaches of her field, which she dominated throughout her career."
Former Chicago Tribune Editor and Tennessean Reporter Jim Squires to Keynote 12th Annual Clarksville Writers Conference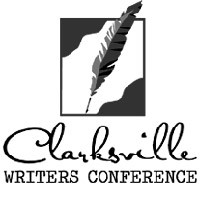 Clarksville, TN – The Clarksville Arts & Heritage Development Council, in partnership with Austin Peay State University and the Tennessee Arts Commission, is pleased to announce the Twelfth Annual Clarksville Writers Conference, being held June 2nd and 3rd, 2016, on the campus of Austin Peay State University.
We are very honored to have as this year's keynote speaker Jim Squires, former Tennessean reporter, former Chicago Tribune editor and author of much-buzzed-about political Roman a clef West End, published under the pen name Crockett White.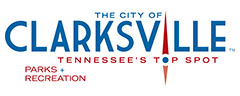 Clarksville, TN – Live music, games, great food and of course fireworks were the highlight of the City of Clarksville's eighth annual Independence Day Celebration at Liberty Park held Friday, July 3rd, 2015.
"Tonight is our July 3rd Independence Day celebration," stated Clarksville Parks and Recreation Special Events Supervisor Jessica Goldberg. "We have great music and lots of food. It's just a great family event."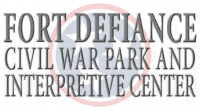 Clarksville, TN – The Fort Defiance Interpretive Center, located at 120 Duncan Street, will host a Civil War carbine demonstration on Saturday, November 8th, from 10:00am to 4:00pm.
During the event, Mr. George Wernke will be demonstrating firing techniques of numerous Civil War carbines and repeating rifles, as well as fielding questions.

Montgomery County, TN – The latest business to be recognized for completing Clarksville-Montgomery County Green Certification is Screaming Eagle Express Car Wash.
Screaming Eagle Car Wash provides a common service in a unique way that allows more than 80 % of their water to be reused.
Well over 20,000 people jammed the banks of the Cumberland River as the City of Clarksville held their annual Independence Day Celebration last night. This celebration of patriotism is one of the most popular events each year.
The patriotism aspect of the evening was heightened with a visit by Captain and Clark the Rand McNally-USA Today Road Rally Team who is in town judging our city for the Most Patriotic category for the Best of the Road contest. Clarksville Mayor Kim McMillan was presented a certificate acknowledging the city's selection as one of the finalist for the Most Patriotic City spot. The ultimate winner will be announced on July 22nd at the Destination Marketing Associations International conference in New Orleans. Contest winners will land a permanent spot on Rand McNally's new travel site and a place in the 2013 Rand McNally Road Atlas, as well as on USA TODAY's Travel site. The five other finalists are Emporia, KS; Fort Leonard Wood, MO; Peachtree City, GA; Rapid City, SD; and Williamsburg, VA.