Clarksville, TN – On a hot July morning in Irbid, Jordan, while cars weaved past the city's khaki-colored buildings, Dr. Dana Christman enjoyed a cup of Turkish coffee in Yarmouk University's air-conditioned campus. The Austin Peay State University (APSU) professor had traveled more than 6,000 miles to visit the school, and with the small jolt of caffeine spurring her on, she helped develop a new relationship between her home campus and the Jordanian university.

Clarksville, TN – For nearly 90 years, Austin Peay State University (APSU) has provided professional development training for local teachers, but in late February, the Eriksson College of Education expanded its services well beyond the Middle Tennessee region.
On Wednesday, February 20th, 2019 a delegation of 15 preschool and kindergarten teachers and administrators from Beijing, China, arrived on campus for a special, week-long training symposium.
Written by Marcus Hayes
Austin Peay State University (APSU)

Clarksville, TN – Dr. Spencer Prewitt, Austin Peay State University assistant professor of music, recently finished a whirlwind tour of China as well as an impressive performance at the famous Carnegie Hall in New York City.
As a part of a long-term relationship-building project, Prewitt traveled throughout China October 8th-19th to perform, teach and promote the opportunities for international students available at APSU.

Clarksville, TN – Dr. Benita Bruster's cell phone pings all day with messages from WeChat—a popular Chinese social media app.
The Austin Peay State University professor and chair of the APSU Department of Teaching and Learning within the Eriksson College of Education downloaded the app earlier this summer, while on a recruiting trip to China, and now whenever she picks up her phone, she learns of another potential international student eager to study at APSU.

Clarksville, TN – An earthquake ravaged parts of Nepal on April 25th, 2015 destroying homes and businesses and killing nearly 9,000 people. In the months following the devastation, several mysterious individuals appeared in the ruble, offering survivors the opportunity to pursue a better life through education or jobs overseas.
Thousands of women and girls, having no alternative, accepted these seemingly generous offers.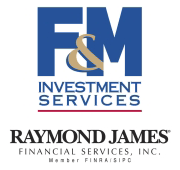 Clarksville, TN – Each quarter, the Raymond James Investment Strategy Committee completes a detailed survey sharing their views on the investment environment, and their responses are the basis for a discussion of key themes and investment implications covered in this quarter's Investment Strategy Quarterly.
Read an overview of the key themes below, or download the entire publication for a more thorough view of the markets and the economy.

Clarksville, TN – A new exhibition at the Customs House Museum celebrates the art of cutting. The four women in the show possess patience and vision, and while they work in different styles, and with different materials, they all create their art through the act of cutting.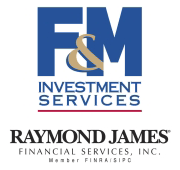 Clarksville, TN – The economic data were mixed. The ISM Manufacturing Index remained below the break even level in January, with a pickup in new orders and a softening in employment.
The ISM's Non-Manufacturing Index slowed more than anticipated. The January Employment Report seemed to have something for everybody. Nonfarm payrolls rose less than forecast.
However, the unemployment rate edged lower, hours moved higher and average hourly earnings advanced – all likely to catch the attention of Fed policymakers.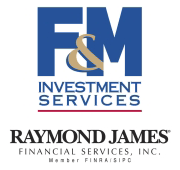 Clarksville, TN – Global worries continued, but the U.S. stock market rebounded somewhat after a sharp slide on Wednesday, lending hope to the view that the worst is behind us. Oil prices also improved, but it's not clear whether the global outlook was helped by higher oil prices or the other way around.
Yields on long-term Treasuries fell on the flight to safety, but that was partly unwound as global worries eased at the end of the week. Investors also took encouragement from European Central Bank President Draghi's comments that the ECB will review and reconsider its policy outlook in March.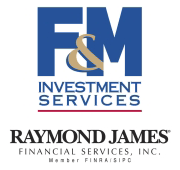 Clarksville, TN – The first three trading weeks of the year have been marked by volatility in the domestic and global equity markets, garnering the attention of investors and the financial media.
There's a lot going on with stocks stumbling, bond yields falling and oil prices declining. So, it may be helpful to separate the noise from the underlying fundamentals.
Despite slowdowns in China and Europe, domestic economic growth has held up fairly well, supported by job growth and stronger consumer spending power.