Clarksville, TN – As the COVID-19 Coronavirus pandemic continues to surge and affect many local and fundamental organizations, The Imagination Library of Montgomery County is unfortunately one of those facing funding shortages.
With the present difficulties CDE Lightband and Tennessee Valley Authority (TVA) have agreed to match up to $15,000 in donations as the Community Care Fund campaign is launched once again.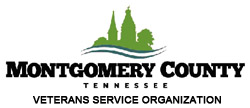 Montgomery County, TN – The Clarksville-Montgomery County Veterans Day Parade will take place on Saturday, November 7th, with pre-parade ceremonies set for 9:00am in front of the historic courthouse (south side) on Third Street in Downtown Clarksville.
The keynote speaker is US Army retired Major General Walt Lord, who now serves as Vice President, Government Division, at FileBank Inc.
Clarksville tops 1,200 markets that competed in online vote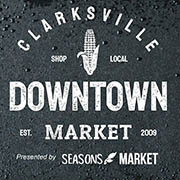 Clarksville, TN – The best place to live in America now has the "#1 Market in America."
The Clarksville Downtown Market presented by CDE Lightband was crowned the overall "People's Choice" winner and earned the $1,000 first prize after months of voting in the American Farmland Trust's 12th Annual Farmers Market Celebration. Chartered in 1980, the American Farmland Trust focuses on protecting farmland, promoting sound farming practices, and keeping farmers on the land.
The Clarksville Downtown Market, coordinated by the Clarksville Parks and Recreation Department, began in 2010 and has grown in popularity each year.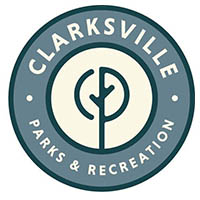 Clarksville, TN – The Clarksville Parks and Recreation Department will hold its annual BBQ Bash from 10:00am to 3:00pm Saturday, October 3rd, 2020 at Liberty Park. The event is sponsored by TriStar Beverage of Clarksville, Queener Law, and Bojangles.
The public is invited to watch area teams compete to prepare the best tasting barbecue. Admission for the public is free, and guests can expect live music, artisan vendors and a cornhole tournament. Beer and barbecue will be available for purchase, and 100 percent of beer proceeds will go to Big Brothers Big Sisters.
Screening and awards held after months of delay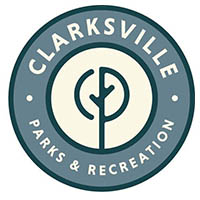 Clarksville, TN – Eleven teams gathered at Freedom Point Event Center in February to begin a 52-hour scripting, filming, and editing marathon known as the Clarksville Film Festival presented by CDE Lightband.
Clarksville Parks and Recreation hosted the annual event, and while the teams were able to complete their films, the screening and awards ceremony was scheduled during the height of the COVID-19 Coronavirus pandemic, resulting in it being postponed indefinitely.
After months of waiting, the 2020 Clarksville Film Festival Screening and Awards were held on Saturday, September 19th, 2020 at the Roxy Regional Theater.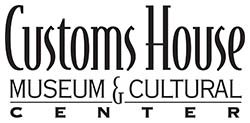 Clarksville, TN – One of the state's most photographed structures, the Customs House Museum and Cultural Center in Downtown Clarksville, will soon be as photogenic after dark as it has been in the daytime.
The Museum is adding a new feature to the historic 1898 Post Office and Customs House building that proudly graces the corner of South Second Street and Commerce Street.

Clarksville, TN – CDE Lightband launches its new Wi-Fi solution, Smartband. Smartband is the result of a new partnership between CDE Lightband and Plume.
Together, Smartband offers an innovative platform to manage your home Wi-Fi network.

Clarksville, TN – Charles Dickens wrote, "It was the best of times…it was the age of wisdom…it was the epoch of belief…it was the season of Light…it was the spring of hope…"
It is with great adoration and sadness, CDE Lightband said farewell to Chairman Wayne Wilkinson at the Power Board Meeting Tuesday, June 23rd, 2020.

Clarksville, TN – The Clarksville-Montgomery County Education Foundation is pleased to announce Joel Wallace will assume the role of Board Chairman beginning July 1st, 2020. Wallace is a partner at the law firm of Cunningham, Mitchell & Rocconi.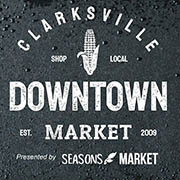 Clarksville, TN – On Saturday, June 6th, 2020, after three weeks at a temporary site in McGregor Park, the Clarksville Downtown Market presented by CDE Lightband will return to its home in Public Square with a full slate of farm and artisan vendors and several food trucks.
"McGregor Park North Extension was a wonderful temporary location for us," said Trey Stroud, Market Manager for Clarksville Parks and Recreation. "But, we are just as eager to return to normal as the rest of the City, and seeing the Clarksville Downtown Market back in Public Square is a great step toward that."