Clarksville Center For Audiology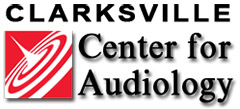 Clarksville, TN – Dr. Emiko LeJeune, Dr. Aubrey Carr, and Dr. Katelyn Crockett of the Clarksville Center For Audiology, are using American Heart Month as an opportunity to get the word out that there is a connection between your heart health and your hearing health.
"The different systems in the body are connected in surprising ways," says LeJeune, an audiologist in the Clarksville area for more than 30 years.

Clarksville, TN – The prevalence of hearing loss increases with every decade of age and is closely tied to several ailments, including diabetes and cardiovascular disease.
A 2008 study by the National Institutes of Health revealed that hearing loss is about twice as common in those with diabetes compared to those without, and a 2005 Harvard study found that hearing loss occurs about 54% more often in those with heart disease compared to the general population.