The National Association of Home Builders recently released an index of housing markets that are on the rise.
Washington, D.C. – The National Association of Home Builders (NAHB) recently unveiled an index that tracks housing markets on the mend, the NAHB/First American Improving Markets Index (IMI). The IMI is intended to draw attention to the fact that housing markets are local and that there are metropolitan areas where economic recovery is underway.
The index measures three readily available monthly data series that are independently collected and are indicative of improving economic health. The three are employment, house prices and single family housing permit growth.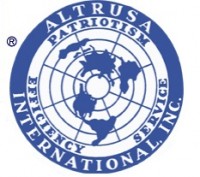 Clarksville, TN – The orchestra is tuning up, the dance shoes are nervously tapping backstage and the excitement is building for Saturday night's Fourth Annual Dancing with the Stars presented by Altrusa International of Clarksville. This annual fundraiser brings together local celebrities and dancing professionals for an evening of stellar entertainment.
This year's celebrities include: Cassandra Osborne from CEMC, Jameson Griffis with Merrill Lynch, Felicia Long from Keller Williams Realty, Kay Sites of Sites & Sutton Marketing, Scott Jensen with Planters Bank and Kayla Goad LeVan from Byers & Harvey, Inc.