Clarksville, TN – Sierra Salandy's last year in college typifies her entire time at Austin Peay State University (APSU).
Busy. And amazing.
She started off the semester as a legislative intern in the Tennessee General Assembly (one of a record 11 from APSU this year). And during her first week on Capitol Hill, she found out she'd won the crown of Miss Black Tennessee US Ambassador.

Clarksville, TN – Mackenzie Kelly is passionate. She's passionate about playing the saxophone, but what really drives her at Austin Peay State University is her desire to gain a degree and help make a difference in children's lives.
"I really want to be a voice for those who can't advocate for themselves," she said during a recent interview. "I believe music education is a good tool we can use to help disadvantaged students."

Clarksville, TN – New this month in the Planters Bank Peg Harvill Gallery at the Customs House Museum is a collection of works by Tennessee artist Ann Nichols. The suite of small, detailed oil paintings possess a bold presence, with duel images on each panel.
Exotic birds and flowers balance delicate eggs and fruit in each piece.

Clarksville, TN – The Orgain Gallery of the Customs House Museum features the bold and delicate glass of artist Thomas Spake through the remainder of 2015.
Fragile Illumination showcases Spake's ability to bring hand-blown glass to life with rich textures and pattern.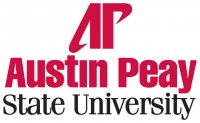 Clarksville, TN – Earlier this spring, a bidding war erupted on the Austin Peay State University campus. Specifically, several different departments were fighting over the honor to pay for biology student Eva Grebe to attend the annual Council on Undergraduate Research's Posters on the Hill Convention in Washington, D.C.
Only 60 out of 800 applicants nationwide are accepted to attend the convention. Grebe was the only Tennessee college student to be invited.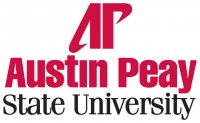 Clarksville, TN – Students in the President's Emerging Leaders Program (PELP) at Austin Peay State University asked several questions of U.S. Sen. Bob Corker, R-Tennessee, during his visit on campus September 29th, but one in particular perhaps affects young adults the most in today's times.
"What can the students do to get involved?" one student asked.
Montgomery County Young Republicans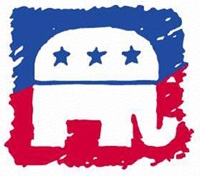 Clarksville, TN – Senator Bob Corker will be in Clarksville for a Meet 'N Greet on Thursday, July 7th at 2:00pm at the Banquet Room at the Looking Glass Restaurant, 329 Warfield Blvd. The Senator will speak, and answer questions until about 3:30pm.
RSVP preferred but not required. Contact Pat Allen by 5:00pm July 6th at 931-648-0174 or . [Read more]