Clarksville, TN – The 10 Austin Peay State University (APSU) students in Dr. Sergei Markov's junior- and senior-level biology classes this semester are taking advantage of a unique research opportunity that could help lead to medical breakthroughs.

Nashville, TN – Megan Hart, a graduate student at Austin Peay State University, is the first recipient of the Robert M. Hatcher Memorial Scholarship.
The $1,000 scholarship is named in honor of Bob Hatcher, who served the Tennessee Wildlife Resources Agency for 38 years including serving as the Non-Game and Endangered Species Coordinator from 1987 until 2001.
Megan completed her bachelor's degree in biology in 2015 with a perfect 4.0 grade point average. She is pursuing her master's degree in biology, focusing on conservation and wildlife biology.

Clarksville, TN – As a young person, Lynn Von Hagen dreamed of working with animals. She donated to conservation groups and gave her time and talents to Freedom Farm Animal Sanctuary, a domestic animal rescue organization in Hendersonvillem TN.
However, as is the case for many people, Von Hagen was forced to postpone her dreams of pursuing studies in zoology, ecology and animal biology and concentrate on earning a living.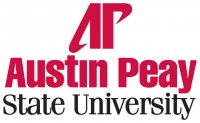 Clarksville, TN – In January, seven female Austin Peay State University students traveled south to help restore a disappearing ecosystem in Texas' West Gulf Coastal Plain.
The students, all geology and biology majors, spent five days hiking through the swampy terrain of the Roy E. Larsen Sandyland Sanctuary, planting some 11,000 longleaf pine trees.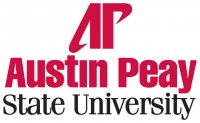 Clarksville, TN – Have you ever heard of atrazine? It's a popular, but potent, weed-killer, and chances are, there are traces of this chemical contaminant in your body.
In the late 1990s, the agri-chemical giant Syngenta hired Dr. Tyrone Hayes, professor of integrative biology at the University of California at Berkley, to make sure atrazine was safe for the public. [Read more]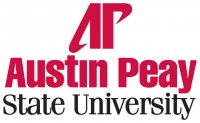 Clarksville, TN – Three Austin Peay State University professors are on the lookout for community college students, active duty military personnel, veterans and dependents interested in earning a bachelor's degree in the science, technology, engineering or math (STEM) disciplines.
That's because the National Science Foundation is awarding them more than $500,000 over the next five years to offer scholarships for qualified students in those areas.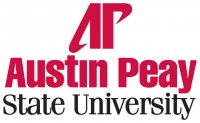 Clarksville, TN – Several faculty and staff members at Austin Peay State University announce their recent professional and scholarly activities.
Dr. Chad Brooks, associate professor of biology, co-authored an article about an amphibian-lethal virus in west Tennessee, and the article is published in the latest edition of Herpetological Review. The title of the article was "Further presence of ranavirus infection in amphibian populations of Tennessee, USA." [Read more]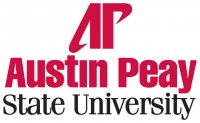 Clarksville, TN – Austin Peay State University geosciences major Kayla Pendergrass and biology majors Megan Hart and Rob Shepard have been awarded full scholarships to attend the 22nd Annual North American Dendroecological Fieldweek (NADEF) held at the Valles Caldera National Preserve in New Mexico.
These scholarships, funded by the National Science Foundation, cover the cost of tuition, room and board, equipment and laboratory consumables and transportation during the 10-day course. [Read more]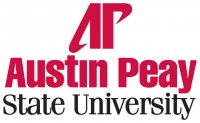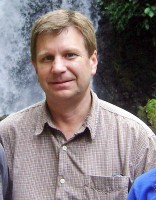 Clarksville, TN – On a spring afternoon in 2010, Dr. Jeff Lebkuecher, professor of biology at Austin Peay State University, waded into a creek to collect algae floating in the water and growing on rocks.
The samples were placed in test tubes, and back in his lab inside the APSU Sundquist Science Complex, Lebkuecher noticed that the algae were thriving. This was not good news for the creek. [Read more]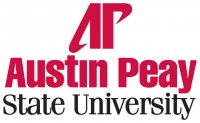 Clarksville, TN – When a student comes to Austin Peay State University wanting to be a doctor, he or she can pretty much major in any field. Typically, students enroll in biology, chemistry or psychology programs, but a few have been known to get degrees in subjects such as English or history.
"But they have to fulfill a number of prerequisites in order to go to med school," Dr. Cindy Taylor, professor of biology, said.
Those prerequisites include several courses in science-related fields, such as biology and chemistry, and many professional health graduate programs mandate that students complete a certain number of volunteer hours and job-shadowing experiences before they apply for admission. [Read more]