Clarksville-Montgomery County annual Memorial Day Ceremony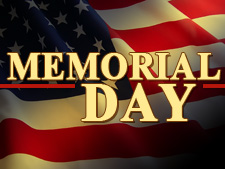 Clarksville, TN – Clarksville-Montgomery County hosted its annual Memorial Day Ceremony at William O. Beach Civic Hall, Monday, with Guest Speaker Major (Ret,) Bill Summers, US Air Force.
Hundreds of people filled the room to honor America's fallen soldiers, both known and unknown, as local leaders took turns at the podium sharing their thoughts on the meaning of the heroic sacrifice so many have made for this country, and the impact that sacrifice has had on us all.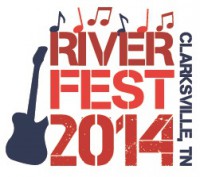 Clarksville, TN – The final day of the 2014 Riverfest Festival started like the day before but with a steady wind mitigating the worst effects of the heat.
Crowds started arriving early for the festival with the kickoff of the Riverfest Regatta, and action on the various stages beginning simultaneously.
Bruce and Karen Gundling were enjoying the sights and sounds of the festival with their son Trey. They had traveled to Riverfest all the way from Ottawa Canada.
Ribbon Cutting and VIP Sneak Preview held at Liberty Park Grill on Saturday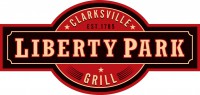 Clarksville, TN – The Liberty Park Grill opens today at 11:00am. The new restaurant serving Liberty Park held a official ribbon-cutting with the Clarksville Area Chamber of Commerce on Saturday in conjunction with a VIP preview of the new restaurant.
Restaurant manager Robert Bowlby took a few minutes to speak with Clarksville Online before the ceremony. "We're so proud to be here! Clarksville is such a wonderful place, it's a wonderful community," he said. "My family and I are just now getting to know the area but we like what we seen so far. It has a lot of history, a lot of unique things to do like the free movies in the park, the Downtown Farmers Market, the Roxy Regional Theatre. All very unique and exciting venues for us to discover as a family."
Clarksville, TN – It is a solemn occasion when a nation gathers together to honor its soldiers, those who lived to come home, but even more importantly those who did not. The body of U.S. Army Staff Sergeant Lawrence Woods was buried in Arlington National Cemetery on March 21st of this year. There are 27 remaining missing POW/MIA's from the State of Tennessee. Each one was honored in a ceremony held in front of the William O. Beach Civic Center at Veterans Plaza in Clarksville Tennessee on Sunday evening.
he Vietnam Veterans of America, Chapter 396 holds this Memorial Day Vigil each year to remember the men and women who were left behind in Vietnam when American forces left that country in 1975.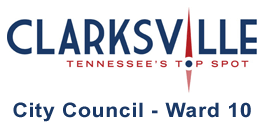 Clarksville, TN – My family and I want to wish each of you a very safe and Happy Thanksgiving!
Please remember that many families will sit down to a Thanksgiving table that may have an empty chair due to a loved one keeping watch over our nation's security or overseas in active combat zones.
Clarksville, TN – On Friday, October 26th, 2012 several City of Clarksville Employees are participating in the Annual City of Clarksville Department Wide Chili Cook Off to Benefit the United Way.
The Event will be held on Friday October 26th from 11:00am to 1:00pm in the lower City Hall Parking Lot – located at the corner of First Street and Main Street downtown. [Read more]
Clarksville, TN – Qualified nonprofit charitable or civic organizations in Clarksville have an opportunity to seek the City's financial support on a limited basis. Applications for these funds are due by noon on April 6th, 2012. [Read more]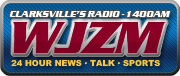 Clarksville, TN – Join Hank Bonecutter Saturday morning, August 13th from 8:00am to 10:00am for the radio talk show "Clarksville In Review" on 1400AM WJZM. Bill Summers will be Hank's guest at 9:00am. They will be talking about events and happenings in Clarksville.
Call in during the show with your questions.

Clarksville, TN – Before a standing room only crowd at the Roxy Regional Theatre yesterday afternoon, Mayor-elect Kim McMillan and six city council members were sworn in to serve the interests of the citizens of the City of Clarksville for the next two years. Lance Baker, the Clarksville City Attorney acted in the role of emcee for the ceremony. Judge Ross Hicks introduced Judge Robert W. Wedemeyer who then swore in the new Mayor.
Kim McMillan is the first woman elected to serve as the Mayor of the City of Clarksville.
Afterwards Mayor McMillan swore in the newly elected council members and then held a special called session of the Clarksville City council to nominate and elect Councilman Geno Grubbs as the Mayor Pro Tem. [Read more]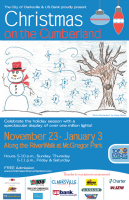 The City of Clarksville last night kicked off the 12th Annual Christmas on the Cumberland, which continues until January 3rd. The annual free holiday display features over 1,000,000 individual Lights in a amazing Christmas display that spans the entire length of McGregor Park in Downtown Clarksville.
Entertainment was provided by the band Short Notice, a passionate group of musicians whose name is derived ability to work a set list as spontaneously, as they draw the attention of their audience in short order. The band invited children up to dance to their lively Christmas tunes.