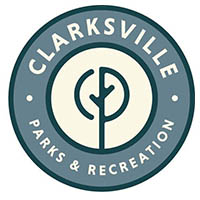 Clarksville, TN – The Clarksville Parks and Recreation Department will hold its annual BBQ Bash from 10:00am to 3:00pm Saturday, October 3rd, 2020 at Liberty Park. The event is sponsored by TriStar Beverage of Clarksville, Queener Law, and Bojangles.
The public is invited to watch area teams compete to prepare the best tasting barbecue. Admission for the public is free, and guests can expect live music, artisan vendors and a cornhole tournament. Beer and barbecue will be available for purchase, and 100 percent of beer proceeds will go to Big Brothers Big Sisters.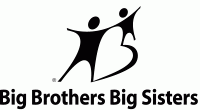 Clarksville, TN – Big Brothers, Big Sisters held their annual Christmas party for their Littles and Bigs at The Pinnacle Bowling Alley on Saturday December 6th.
When I arrived, Amy Carroll, the executive director of Big Brothers, Big Sisters was busy handing out shoes to the arriving bowlers. She spoke with my between helping the new arrivals, "It got a little hectic because everybody started showing up at the same time, so I just came back here behind the counter and started handing out shoes." She quipped, "I'm no stranger to bowling alleys."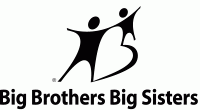 Clarksville, TN – Big Brothers Big Sisters is recruiting teams for their 31st annual Bowl for Kids' Sake. The annual fundraiser has brought the Clarksville community together to raise funds for the non-profit's mentoring programs for many years. This event is expected to raise $80,000 for Big Brothers Big Sisters of Clarksville.
The event will kick off on Tuesday March 5th, 2013 at The Pinnacle with the Banker's Challenge. Area banks have competed to raise the most funds for Big Brothers Big Sisters by raising money among the branches. [Read more]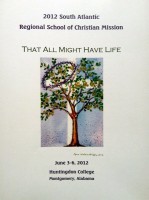 Clarksville, TN – Lynne Griffey, a member of St. Bethlehem United Methodist Church, had her art selected for a cover design for the 2012 South Atlantic Regional School of Christian Mission. Griffey's work was selected from entries from the entire Southeast Conference region.
The 2012 theme for the mission is "That All Might Have Life". For inspiration Griffey selected John 10:10, where Jesus proclaims "I have come that they might have life and have it abundantly." Griffey interprets this scripture for her art. [Read more]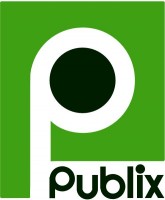 Clarksville, TN – Yesterday morning Publix held the grand opening and ribbon cutting for their newest location, the store is the first of three Publix locations planned for our area. Shoppers started lining up outside the store with the first arriving around 3:00am, and the bulk starting to arrive around 5:00am for the 6:45am ribbon cutting.
The Clarksville-Area Chamber of Commerce conducted the ribbon cutting with Store Manager Norman Rubio Jr. doing the honors, with Montgomery County Mayor Carolyn Bowers and Clarksville Mayor Kim McMillan holding the ribbon.
Written by Kendall Welsh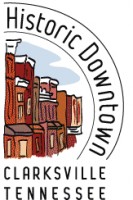 Clarksville, TN – You're invited to join the merchants of Historic Downtown Clarksville for The monthly Art Walk, on November 3rd, from 5:00pm–8:00pm.
Kendall Welsh from ARTifacts, sent us this information about November's artistic extravaganza. Participating merchants include Ingredients, Edward's Steakhouse, Couture Crush, ARTifacts, Fleur de leis, Hodgepodge, and many more. [Read more]

For one evening in August, Austin Peay State University will be among others across the country participating in an event that emphasizes crime prevention information and techniques.
The APSU Department of Public Safety will sponsor National Night Out from 7:00pm-9:00pm, Tuesday, August 3rd on the lawn in front of the Dunn Center and the Intramural Field on the main campus. The event is open to the Clarksville-Montgomery County community.
"With school getting ready to start, this is a great time for parents and their children to learn about the community services available to them when they feel they might need it," said Sgt. Elizabeth Genthner with Department of Public Safety at APSU. "This is an opportunity for local organizations to get their information to the citizens, and for citizens to get any information they need."
Unity is the quality or state of being made one.
That is exactly what happened during the first annual Unity Day Celebration on Saturday night. For at least one evening, our community was made whole. The purpose of Unity Day was to help unite the Clarksville community, it celebrated the accomplishments our community's leadership, and paid tribute to and recognized the hard work of non-profit organizations in Clarksville, TN; and It more than succeeded in reaching this lofty goal.
The event was the brainchild of Treva Gordon, the Founder and Publisher of the Convenient Shopper an advertising supported bi-monthly magazine. However, during the evenings ceremonies Clarksville Mayor Johnny Piper announced that Unity Day would be officially recognized by the City each year.

Celebration of Unity Day presents Dr Bobby Jones with a Lifetime Achievement Award
On Saturday, at 6:30pm June 5th, at Faith Outreach Church, we will celebrate Unity Day with guest honoree Ambassador Dr. Bobby Jones.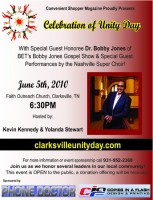 Dr. Jones is currently has the longest running TV show on cable TV for more than three decades…'The Bobby Jones Gospel Show.' We will also celebrate and recognize Clarksville's diverse leadership by honoring several local pastors and non-profit organizations in our community.
The purpose of Unity Day is to unite our Clarksville community and celebrate the accomplishments of our diverse leadership. We also will pay tribute and recognize our non-profit organizations. The event promotes unity among family as well as peace among people of all walks of life. Unity Day is created with a focus on family values and multiculturalism. [Read more]