Hocus Pocus! Abracadabra! Poof!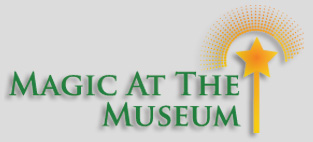 Clarksville, TN – Magic at the Museum is set to return to the Custom's House Museum on Saturday, September 24th at 2:00pm.
Produced by Bonehead Promotions, Magic at the Museum is an afternoon of magical fun and excitement for the whole family.
This show is sponsored by Better Homes and Garden Real Estate and features Gary Flegal along with his amazing stage show.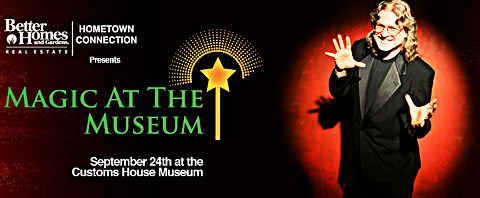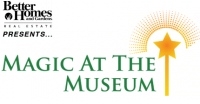 Clarksville, TN – Magic at the Museum returns to the Customs House Museum on Saturday, June 25th with pre-show activities beginning at 6:30pm with a wine and cheese reception. The main stage show starts at 8:00pm. After a very successful first event that was geared towards children, this "Magic" event will appeal more to an adult audience. Come out for an amazing night of magic, music and comedy. [Read more]

Clarksville, TN – Like many other industries the Real Estate business has undergone major changes since the rise of the Internet. Local Realtor Maurice Vaughn with over 28 years of experience in the business had come to see the writing on the wall. Businesses had either adapt their business models to utilize the new technology, or face extinction.
Keeping up with constantly changing technology is expensive, which can put it out of the reach of many small businesses. So to enable his reality company to continue to succeed, Vaughn partnered with the Realogy Corporation who signed a licensing deal in October 2007 with the Meredith Corporation to use the Better Homes and Gardens brand to market real estate.In just one year Vaughn's company "Better Homes and Garden Real Estate Hometown Connection," has risen to become one of the top three real estate companies in Clarksville-Montgomery County. "We started out with 7 agents, and in just a year we now have 64, a growth of 800%."