Downtown Clarksville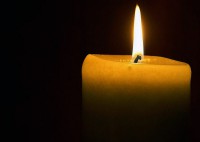 Clarksville, TN – The residents of Dog Hill Historic District in downtown Clarksville, Tennessee announce the Annual Illuminating Dog Hill holiday event.
You are invited to visit the district on the evening of December 22nd, 2018 to enjoy the candlelit luminaries which the residents of Dog Hill will have on display from 5:00pm until 8:00pm.
Clarksville's First Thursday Art Walk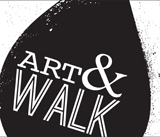 Clarksville, TN – Produced by The Downtown Clarksville Association, Clarksville's First Thursday Art Walk is a free, self-guided tour spanning a 5-block radius that combines visual art, live music, engaging events and more in the heart of Downtown Clarksville.
With 10+ venues, bars and businesses participating each month, the First Thursday Art Walk in Clarksville is the ultimate opportunity to savor and support local creative talent.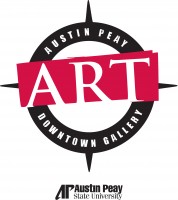 Clarksville, TN – A new exhibit at the Austin Peay Downtown Gallery this month will highlight of the work of APSU alumnus Young Kim and APSU art instructor Becky Hall. The exhibit, "Collective II," will open with a reception from 5:00pm to 8:00pm on February 7th, and it will run through March 2nd.
Kim, a native of South Korea, is an associate professor of art at Elon University in North Carolina. He received his Master of Fine Arts degree from the University of Kentucky and his Bachelor of Fine Arts from APSU. His work has been exhibited extensively at numerous galleries, including the Second Street Gallery in Charlottesville, VA, the Hun Gallery in New York City and Causey Contemporary in Brooklyn.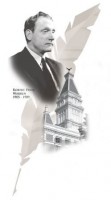 Whose backyard was reported to have a small plane crash when a new work of art was installed? What local church outgrew its beautiful Gothic sanctuary and renovated its gymnasium into the present-day area of worship? What local home now for sale was the previous residence of the ticket agent for the train station in the early 1900s? What local museum may be named in a Viet Nam era protest song?
If you had been a participant on Day 2 of the Architectural Heritage Tour, you'd know the answers to these questions.
The second day of the Architectural Heritage Tour, part of the Sixth Annual Clarksville Writer's Conference, presented eight locations that tell more tales of Clarksville history. An additional six members of the Clarksville community joined the previous participants on a bus tour never to be forgotten for its variety and beauty (in addition to that of the ladies on the bus!).