Clarksville, TN – The Austin Peay State University Department of Art + Design, with support from the APSU Center of Excellence for the Creative Arts, is pleased to welcome nationally recognized collage artist Deborah Roberts to the Austin Peay State University campus.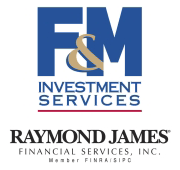 Clarksville, TN – It's a fact: People love to get something for free, whether they need it or not. Often those freebies pile up or sit unused.
For example, nearly 75% of airline miles go unredeemed every year, according to Consumer Reports, and a third of credit card rewards points gather digital dust, representing $16 billion in value, a 2011 study by Colloquy shows. What if you could turn those free perks into a charitable gift instead?
Here are several ways to turn your excess into meaningful extras for your favorite charities.

Clarksville, TN – The All State, the student newspaper of Austin Peay State University, recently earned national awards at the annual National College Media Convention in Austin, Texas.
For the first time in the publication's 85-year history, it was recognized at the national conference for Best in Show. The All State was ranked No. 10 for its special section on the 2015 Homecoming celebration at APSU.

Clarksville, TN – The Austin Peay State University Department of Art and Design, with support from the APSU Center of Excellence for the Creative Arts, will continue its Visiting Artist Lecture Series at 7:00pm on October 8th with nationally-recognized graphic designer Andrew Smith.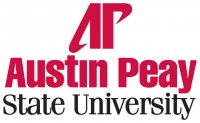 Clarksville, TN – While visiting Austin, Texas, in 2013, Karen Parr-Moody came across a painting by the renowned folk artist Jimmy Lee Sudduth. The dusty image was of a girl in a swimsuit, and it evoked strong childhood memories for Parr-Moody.
"I really identified with going to my grandfather's fishing camp every weekend on the Tennessee River," she said. "It's rustic and beautiful down there. The 'Bikini Girl' just reminded me of growing up and being a little girl."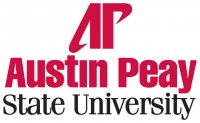 Clarksville, TN – The last few years have been rough for Spain. The unemployment rate is close to 30 percent, which has led to daily protests and civil unrest in that European nation. For some scholars, this turmoil helps explain the sudden popularity of vampire and zombie literature in that country.
"Spain is in shambles," Dr. Osvaldo Di Paolo, Austin Peay State University associate professor of Spanish, said. "From 2008, the world crisis has hit them hard. When you read a novel from Spain about a zombie apocalypse, it makes you feel like this is happening. You feel the same destruction of society in every aspect."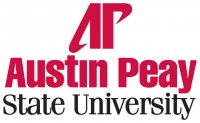 Clarksville, TN – Visual artist Favianna Rodriguez will visit Austin Peay State University this October and provide a presentation and poster design workshop as part of programming for Hispanic Heritage Month.
In preparation for her visit, students created several eye-catching posters that incorporated Rodriguez's artwork. Students in APSU associate professor of art Mark DeYoung's class, Design Center, created 19 posters.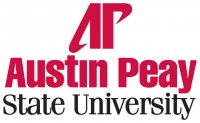 Clarksville, TN – The Austin Peay State University Center of Excellence for the Creative Arts recently announced the winners of its 25th Annual Young Composer's Competition.
First prize was awarded to Ethan Greene, of Austin, Texas, for his "Dancing as may be Credible" for clarinet, cello and piano. Tonia Ko, of Bloomington, IN, earned second prize for her "Wanderer Moon" for voice and chamber ensemble, and Pierce Gradone, also of Austin, Texas, took home third-prize honors for his "Hearing Voices" for clarinet, violin, cello and piano. [Read more]
Written by Bill Summers
Clarksville, TN – As we often get wrapped up in the daily issues of working and making our city better, we often fail to see the success we have had in the past few years in making Clarksville an even better place to live and retire to.
However, it appears others do see effort and success we have had. [Read more]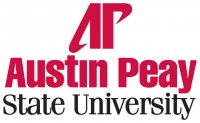 Clarksville, TN – Dr. Perry Scanlan, director of Austin Peay State University's medical technology program, occasionally gets phone calls from potential students, asking him where in Texas the University is located.
"That makes me chuckle," he said. "Because of our name, they always think we're from Austin, Texas."
This confusion will likely end in the next few months now that APSU's MT program is getting a little more national recognition. Earlier this year, Scanlan was named clinical practice editor for the Journal of the American Society of Clinical Laboratory Science, meaning both his name and the University's name will appear prominently on the first page, under the masthead, of the nationally renowned publication.