Clarksville, TN – Clarksville Academy students will present two free public viewings of a new play about the history of Clarksville. "The Montgomery County Chronicles: A Tribute to History, Community, and Leadership" is a new stage play, created by Shana Thornton, local author and publisher, that is scheduled to debut at The Roxy Regional Theatre for two performances.

Clarksville, TN – Clarksville unveiled its 21st public art piece this month. Twelve of the pieces – at least – are in a proximity that's easily walkable within the city's downtown core.
Murals, sculptures, fountains, and flames are among the art pieces you'll see showcased along city streets, urban trails, buildings and throughout the campus of Austin Peay State University, which is adjacent to downtown. Many of the works were designed or created by Clarksville artists.

Clarksville, TN – Dr. Stephen Carls, professor and chair of the department of history at Union University, and Peeps go way back.
Besides just enjoying the spongy yellow candies, Carls can appreciate a bit of shared history as both Peeps and Union's Phi Alpha Theta (PAT) history honor society chapter, which he has served as advisor for since 1983, were founded the same year: 1953.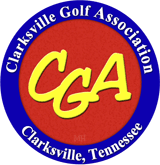 Clarksville, TN – The Clarksville Senior City Am will be held on August 3rd and 4th at Swan Lake Golf Course and is open to males that are 50 years of age or older prior to August 7th, 2013.
Residents of Clarksville/Montgomery County, TN, active duty military personnel residing on post at Fort Campbell, or resident students at Austin Peay State University are eligible.