Clarksville Center For Audiology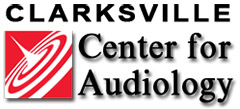 Clarksville, TN – Dr. Emiko LeJeune, Dr. Aubrey Carr, and Dr. Katelyn Crockett of the Clarksville Center For Audiology, are using American Heart Month as an opportunity to get the word out that there is a connection between your heart health and your hearing health.
"The different systems in the body are connected in surprising ways," says LeJeune, an audiologist in the Clarksville area for more than 30 years.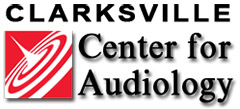 Clarksville, TN – It's well known that healthy eating habits can promote better overall health within the body, as well as alleviate a number of diet-related illnesses and diseases.
According to a new examination of the eating habits of 2,366 National Health and Nutrition Examination Survey participants, those who eat more fruits and vegetables might also have better hearing — even if they're exposed to more noise.
The motto for the Center for Audiology is simple, "Before We Help You Hear, We Listen!"

Clarksville, TN – Hearing is one of the most important of your five senses. We hear all of the great moments in our lives, the first time someone tells you "I Love You," The simple "I do" when you get married, your child's first word, and so much more. That is why it is so very important to take the very best care of your hearing.
Dr. Emiko "Emi" LeJeune and Dr. Aubrey Carr, the audiologists at the Center for Audiology in Clarksville can help you protect and care for your hearing, and in doing so ensure that when the time comes you will be able to clearly hear those life changing words.