Clarksville-Montgomery County annual Memorial Day Ceremony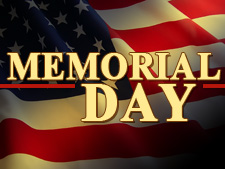 Clarksville, TN – Clarksville-Montgomery County hosted its annual Memorial Day Ceremony at William O. Beach Civic Hall, Monday, with Guest Speaker Major (Ret,) Bill Summers, US Air Force.
Hundreds of people filled the room to honor America's fallen soldiers, both known and unknown, as local leaders took turns at the podium sharing their thoughts on the meaning of the heroic sacrifice so many have made for this country, and the impact that sacrifice has had on us all.