Clarksville, TN – The journey to becoming a health care professional, such as a dentist or a medical doctor, begins with a student's freshman year in college. That's when they plan out their undergraduate careers, making sure they take the right courses and complete the needed volunteer hours to get into a graduate program. It's often a daunting process, but at Austin Peay State University (APSU), students have a partner in their journey thanks to the school's pre-professional health program.

Clarksville, TN – When the corpse flower blooms, it emits an intense, foul odor. "We're used to flowers with sweet smells that attract bees and butterflies," Dr. Carol Baskauf, Austin Peay State University (APSU) biology professor, said.
"The nickname for this plant is 'corpse flower' because it smells like rotting, dead meat. It stinks terribly," stated Baskauf.

Clarksville, TN – On a March morning some 2,000 years ago, Julius Caesar had a bad day. A few senators, and some supposed friends, stabbed the Roman emperor in one of the most famous assassinations in human history.
The story may be old – often taught in literature and history classes – but scientist and New York Times best-selling author Sam Kean recently argued that the events of that day still linger.

Clarksville, TN – Dr. Philip Short has the heart of a field biologist. He loves wading through creeks or hiking trails, conducting field research. As an assistant professor at Austin Peay State University (APSU), you might expect his office to be in the Sundquist Science Complex, but it's not.
Short works in the Claxton Building, as a member of the Eriksson College of Education.

Clarksville, TN – When Austin Peay State University (APSU) biology assistant professor Dr. Jason Malaney reflects on his undergraduate years at Eastern New Mexico University, he realizes the impact being a first-generation college student had. He didn't see the hurdles then. He sees them now.
"In hindsight I had no idea, no concept of what financial aid was, it wasn't even part of my lexicon, how to get scholarships even," the Austin Peay State University assistant biology professor, said. "How that works wasn't even a piece of information for me. The pathway didn't exist. I had to figure it all out."

Clarksville, TN – Dr. Ben Stone, Austin Peay State University emeritus professor, grew up the second youngest of seven children, so his interests in biology and education didn't often make it into the family's crowded, dinner table conversations.
"In 1953, there wasn't much encouragement from my family to go to college," he said.

Clarksville, TN – Austin Peay State University hosted several pre-K and elementary-aged children recently at a science demonstration at the school's Sundquist Science Complex.

Clarksville, TN – As part of their ongoing safety training offered to the campus community and public, Austin Peay State University police officers are offering active shooter defense training sessions on campus beginning Thursday, March 15th.
All sessions are free and open to the public.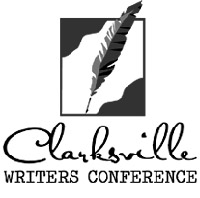 Clarksville, TN – New York Times bestselling author and historic preservationist Robert Hicks will bring his masterful storytelling to Clarksville this summer as the keynote speaker of the 13th Annual Clarksville Writers Conference, June 2nd and 3rd.
Recently named #2 in Nashville Lifestyles magazine's top "100 Reasons to Love Nashville," Hicks is the author of acclaimed novels The Widow of the South and A Separate Country and a noted historic preservationist who was instrumental in the restoration and preservation of the Historic Carnton Plantation, a focal point in the Battle of Franklin.

Clarksville, TN – Austin Peay State University's Center for Extended and Distance Education is offering healthcare training programs that will prepare students to enter the healthcare industry – the largest employment sector in the country today.
The Phlebotomy Technician Training program is planned with busy adults in mind.