Clarksville, TN – Work will soon begin converting a former car dealership building into Austin Peay State University's new Military Family Resource Center, thanks to a generous contribution from alumna Wilma Newton ('73) in honor of her late parents.

Clarksville, TN – If you ask Austin Peay State University (APSU) student Albert Wiley to list all the places he's visited, you should probably take a seat because it'll take a few minutes.
"I went to Panama, Ecuador, Belize, Honduras, Korea, Holland, Afghanistan, Iraq, Kuwait, Saudi Arabia, Thailand, Japan, England, Canada…let's just say numerous countries," he said.

Clarksville, TN – Earlier this fall, the Tennessee Higher Education Commission (THEC) awarded Austin Peay State University (APSU) with a Veterans Reconnect Grant to support a new Military Pathway Pilot Project designed to help military and veteran students transition quickly and easily into college or new career fields.

Clarksville, TN – Austin Peay State University (APSU) says that for William Cody, the Cold War was actually ice-cold. After joining the U.S. Coast Guard in 1983, at the age of 25, he found himself aboard a polar-class icebreaker ship off the coast of Antarctica.
To keep warm, the crew drank authentic Russian vodka with bits of coal dust floating in it (they'd traded with Soviet sailors they met at the bottom of the world).

Clarksville, TN – November isn't a typical month at Austin Peay State University (APSU). As the state's leader in higher education for military-affiliated students, the institution traditionally recognizes the entire month, with its connection to Veterans Day, as an extended salute to all veterans and active-duty military personnel.

Clarksville, TN – Austin Peay State University (APSU), one of the state's leading providers of higher education to military-connected students and their families, has a long history of supporting veterans on campus and within the community.
This month, in recognition of Veterans Day, the University is hosting several events in honor of the men and women who have served this country.

Clarksville, TN – Austin Peay State University has been listed by Military Times in its Best For Vets: Colleges 2016 rankings. APSU is one of only two universities in Tennessee to make the annual list of 125 four-year colleges.
In their sixth year, the rankings factor in the results of Military Times' annual survey, the most comprehensive school-by-school assessment of veteran and military student services and rates of academic achievement.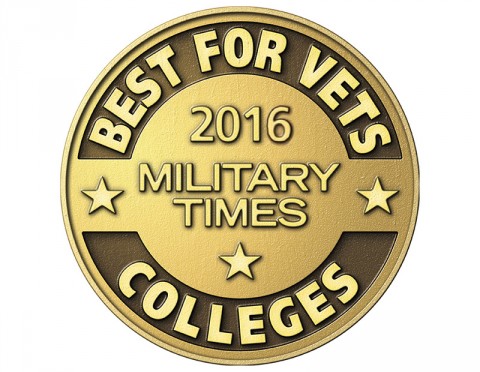 [Read more]
Austin Peay State University to be listed in Victory Media's Guide to Military Friendly Schools

Clarksville, TN – Austin Peay State University continues to be recognized for its dedication to veterans and active duty military students with the announcement Thursday, November 5th, 2015 that it has once again been named to Victory Media's list of Military Friendly Schools.
Staff to better assist Veteran Students in Transition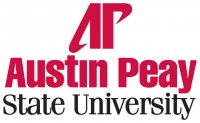 Clarksville, TN – Transitioning from military life to student life can be difficult for veterans, particularly if they have recently returned home from a deployment or completed their active duty service.
Unlike the structured environment of the military, universities have a variety of colleges, departments and administrative areas that can feel like a complicated maze to navigate.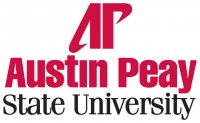 Clarksville, TN – Military Advanced Education has named Austin Peay State University a top school in its 2015 MAE Guide to Colleges and Universities. The Guide, which measures best practices in military and veteran education, is available online at www.mae-kmi.com
The 2015 Guide features the results of a questionnaire on the military-supportive policies enacted at more than 600 colleges and universities. The purpose of the Guide is to provide students with information about institutions that go out of their way to support veterans and men and women in uniform.
[Read more]