Clarksville, TN – On November 20th, 2019, the Austin Peay State University (APSU) Woodward Library hosted its inaugural Graham Cracker Challenge, funded by a Student Academic Success Initiative (SASI) grant. APSU students submitted nine graham cracker structures modeling a building — past or present — on Austin Peay State University's campus.

Clarksville, TN – Austin Peay State University celebrates the seniors and graduate students who earned degrees at its 87th commencement exercises on December 9th, 2016.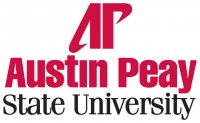 Clarksville, TN – Last Friday, Austin Peay State University officials distributed an email to their active duty military students, letting them know plans were being put in place to keep them in school regardless of the temporary shutdown of Tuition Assistance (TA), a benefit provided by the military to cover tuition expenses incurred by active duty military pursuing college credit.
On Monday, after notification was sent stating the federal budget had not passed, APSU president Tim Hall initiated an effort to implement a scholarship to offset the shutdown of TA. [Read more]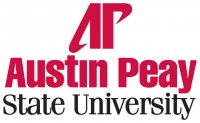 Clarksville, TN – As a Veterans Affairs financial aid counselor at Austin Peay State University, Elizabeth Stonerock was told she had a disgruntled student waiting to see her.
Walking out of her office in the Ellington Building to the lobby to meet with the student, Stonerock immediately was greeted with applause and cheers.