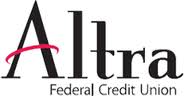 Clarksville, TN – Altra Federal Credit Union will offer one Austin Peay State University student the opportunity to win one year's tuition up to $15,000 at half-time of the APSU men's basketball game on Saturday, January 23rd at the Winfield Dunn Center.
APSU students may enter the contest January 1st through January 23rd at either of Altra's two locations in Clarksville located at 1600 Madison Street or 2625 Wilma Rudolph Boulevard.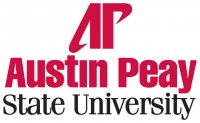 Clarksville, TN – Don Jenkins, president and CEO of Jenkins & Wynne Ford-Lincoln-Honda, was presented with the Tennessee Board of Regents 2015 Chancellor's Award for Excellence in Philanthropy earlier this month in recognition of his years of service to Austin Peay State University.
"Mr. Jenkins is a true friend and supporter of this University," John Morgan, TBR Chancellor, said during the annual APSU Foundation Dinner on June 2nd.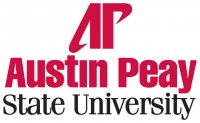 Clarksville, TN – The Austin Peay State University ROTC Color Guard teams are a common sight at the University's athletic events, with the well-disciplined cadets presenting the American and Tennessee State flags before the games.
But during an APSU women's basketball game on November 14th, fans noticed something different—all four cadets on the team were women.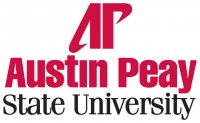 Clarksville, TN – When future generations look back on the history of Austin Peay State University, the year 2013 will likely be remembered as a pivotal time in the University's development.
In the last 12 months, the campus has changed tremendously, both in terms of its layout and its notoriety. New, state-of-the-art buildings are welcoming new students, and even the President of the United States is talking about APSU.
As the University community looks ahead to another big year, here are some of the top stories that defined Austin Peay in 2013.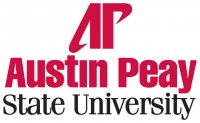 Clarksville, TN – Since having a successful inaugural event in 2010, the Mickey Fisher Memorial Golf Tournament has returned every summer to raise money for scholarships – and will do so again next month.
The Mickey Fisher Memorial Golf Tournament will be held Friday, July 12th and Saturday, July 13th at Cole Park at Fort Campbell, KY. The entry fee of $400.00 includes dinner, auction and scholarship presentation at 6:00pm, Friday, July 12th at the Bud Barn off Exit 19 on Interstate 24 and lunch at noon both days at Cole Park.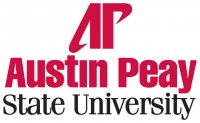 Clarksville, TN – To help provide scholarships to more students at Austin Peay State University, the APSU Foundation is sponsoring a raffle drawing for a chance to win $20,000 cash.
The raffle drawing will be held during the men's basketball game between APSU and the University of Tennessee-Martin on Saturday, March 2nd, 2013, in the Dunn Center. It is not necessary to be present to win. [Read more]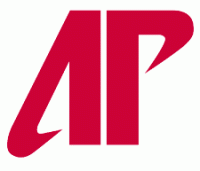 Clarksville, TN – Three prominent Clarksville automobile dealers, who have been strong supporters of Austin Peay State University athletics for decades, will be inducted into the Red Coat Society, Saturday.
Don Jenkins, owner of Jenkins and Wynne Ford Lincoln Honda ; Gary Mathews, owner of Gary Mathews Automotive Group, and James Corlew, owner of James Corlew Chevrolet Cadillac, will be recognized Saturday during halftime of the Governors' Sears BracketBusters contest with Youngstown State. A reception also will take place 4:00pm, in the second level Governors Club Room. The trio will be honored with a red coat. [Read more]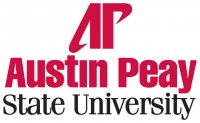 Clarksville, TN – Radio station WAPX-FM at Austin Peay State University will broadcast live Lady Governors and Governors basketball in OVC action from the Dunn Center beginning Saturday, January 7th against conference foe Murray State University.
Coverage will begin at 2:45pm with the Lady Govs pre-game show featuring head coach Carrie Daniels. Tipoff for the Lady Govs is at 3:00pm.
Pre-game for the men's contest starts at 6:45pm with tipoff at 7:00pm. [Read more]
APSU Sports Information: Austin Peay Basketball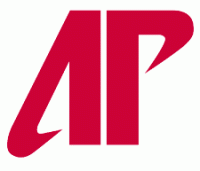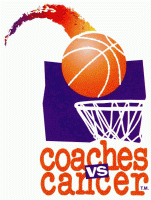 Clarksville, TN – When Austin Peay State University and Murray State meet up Saturday, the Ohio Valley Conference's most heated rivalry briefly will be put aside as fans unite in the fight against cancer.
In between the games, Wendy's and Chartwells will be sponsoring the Coaches vs. Cancer Chili and Potato Bar, with all proceeds benefitting Coaches vs. Cancer. The Lady Govs host Murray State at 3:00pm, with the men's game not set to tip off until 7:00pm Fans are invited to enjoy the pre-game meal while at the same time, joining up in the fight against cancer by making a donation to the American Cancer Society. [Read more]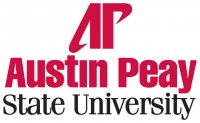 Clarksville, TN – Austin Peay State University is featured on the cover of the new AT&T Real Yellow Pages directory serving Clarksville and surrounding communities.
APSU is the first to appear on the Real Yellow Pages' newly designed cover, which was unveiled November 16th during a public announcement on campus. The photograph depicts the excitement of men's basketball at APSU, one of 15 sports programs offered by the University.