Clarksville, TN – When German-born Angelika Schrobsdorff returned to her home country in 2006 after decades abroad, the accomplished writer and Holocaust survivor said it was her hope to "die in my own language."
Schrobsdorff would ultimately receive her wish, dying in Berlin in 2016 at the age of 88.

Clarksville, TN – The Clarksville metropolitan statistical area (MSA) ranked 19th in the nation for fastest job growth. A report released today from 24/7 Wall Street, a Delaware-based financial news company, studied employment and job growth from October 2015 to October 2016 for 387 metro areas and announced the top 25 U.S. cities.
The Clarksville MSA added more than 4,700 jobs, an increase of 4.61%, with total jobs at 106,811 in October 2016.

Clarksville, TN – In 1862, the author of "The American Stud Book," a breed registry for thoroughbred horses, became one of the least popular people in Montgomery County. His name was Col. Sanders Bruce, and as an officer in the Union Army, he oversaw the military occupation of Clarksville during the Civil War.
"Well upon Christmas day Colonel Bruce with his 'whiskey jug' and several regiments took possession of this place and here they have been ever since," Nannie Haskins Williams, a 16-year-old Clarksville resident, wrote in her diary a year later. "And here I am too still writing in my journal about those detestable blue coats for whom I have such a disgust."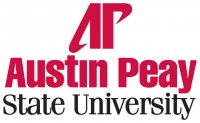 Clarksville, TN – The decaying, dangerous world of mega-popular television show and comic series "The Walking Dead" is not real and will never be our reality.
But if zombies did start shambling down our real world streets, it wouldn't be the worst idea if we had a plan.
Taking advantage of a unique overlapping of both personal and professional interests, Dr. Antonio Thompson, Austin Peay State University associate professor of history, and his wife, APSU associate professor of biology Dr. Amy Thompson, recently completed work on a new academic book, titled "But If a Zombie Apocalypse Did Occur: Essays on Medical, Military, Governmental, Ethical, Economic and Other Implications."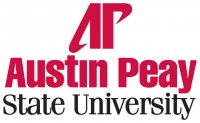 Clarksville, TN – Throughout her career, Austin Peay State University professor of music, Dr. Sharon Mabry, has championed the music of contemporary composers. Her latest release, "Modern American Art Song," continues that theme, focusing on five sets of songs by four contemporary American composers.
Mabry's album features works by Kenton Coe, Brian Peterson, Persis Behar and George Mabry, with several of the works written specifically for Mabry and this release.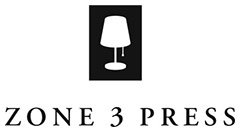 Clarksville, TN – Zone 3 Press is proud to announce "Museum of Distance," the first collection of works from poet Ashley Seitz Kramer.
The winner of the 2014 Zone 3 Press First Book Award, Kramer's work is wide in scope. Linking images and observations, "Museum of Distance" offers a new view on daily reality.

Clarksville, TN – Looking for a cool way to spend this coming Saturday, July 25th? Join us at our cookout and box social for "The Music Man"!
Hamburgers and hot dogs, courtesy of Edward's Steakhouse, will be on the grill at 6:30pm, accompanied by sides from Whitt's BBQ. For those of you who have been eyeing the weather forecasts for the upcoming weekend, never fear … indoor dining will be available, so you can beat the heat in our air-conditioned lobby.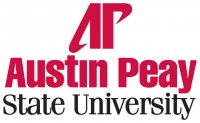 Clarksville, TN – In January 1967, while The Rolling Stones performed on The Ed Sullivan Show and a blizzard dropped 23 inches of snow across Chicago, a young Austin Peay State University botany professor began a project that would take him nearly 50 years to complete.
Dr. Edward Chester, his suit then smelling of chalkboard dust and his dark hair pomaded in the style of Jerry Lee Lewis, sat at his desk that winter to write a comprehensive guide identifying all of Tennessee's 2,878 vascular plants.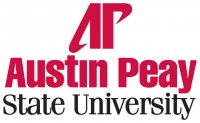 Clarksville, TN – Slavery in the United States was officially abolished on December 6th, 1865 when the thirteenth amendment was ratified by three-fourth of the states. But while all remaining slaves became officially free on that day, the ripples from the United States' violent history continue to be felt to this day.
Austin Peay State University students recently had an opportunity to converse with one of the preeminent experts on the history of slavery in the United States when they participated in an online question and answer session with journalist, and Cornell University history professor, Ed Baptist.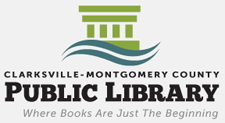 Clarksville, TN – LTC John J. O'Brien, USA (Ret.) will be the featured speaker at the Friends of the Clarksville-Montgomery County Public Library's annual meeting on Monday, May 4th at noon.
O'Brien is currently Fort Campbell Post Historian and has recently written a book entitled A History of Fort Campbell, which will be the topic of his discussion.