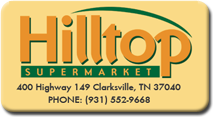 Clarksville, TN – It had been raining early in the morning and rain was forecasted all day, but it let up during the Hilltop Supermarket 2019 Dwayne Byard Memorial BBQ Cook-Off. The event was held Saturday, May 4th.
"The weather actually turned out great. We thought it was going to pour down all day," said Cody Jackson, Hilltop Supermarket. "It was a little cloudy with a few drops of rain but it wasn't bad at all. We got lucky."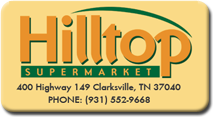 Clarksville, TN – On Friday night, May 3rd, 2019, Hilltop Supermarket kicked off their 2019 Dwayne Byard Memorial BBQ Cook-Off with a party, food, live music and the 2nd annual Country Kids Cook-Off. The weather was really nice despite rain earlier in the day and an overcast sky.
"The weather has been excellent. Considering what it's been calling for all week and the cloud cover today, it was absolutely excellent," stated Cody Jackson, Hilltop Supermarket. "There has not been a rain drop yet. The Lord blessed us today."

Montgomery County, TN – On Tuesday, June 20th, Agero hosted the Clarksville-Montgomery County's Green Certification Program's refresher class. Thirty-one attendees representing many of the organizations that originally certified in 2013 and 2015 participated in the class.
The class reviewed the latest environmental concerns in our community, discussed the impacts on the environment, and shared their ideas and continued improvements within their own organizations.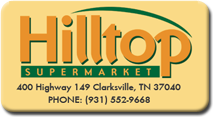 Clarksville, TN – Saturday, May 7th, was a great day for the Dwayne Byard Memorial BBQ Cook Off held at Hilltop Super Market. It was warm with a cool wind. Great weather for the event.
The smell of rich, sweet smoke was in the air. The aroma of grilling meat set your mouth to watering.
The cook off was held in honor of Dwayne Byard who past away last year. Proceeds from the event are going towards a scholarship fund for Dwayne's grandchildren.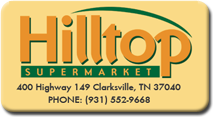 Clarksville, TN – On Saturday, May 2nd, Hilltop Super Market held their 6th Annual BBQ Cook-Off. The weather perfect for the event. The sweet aroma of BBQ cooking drifted along the cool breeze that day.
People drifted in and around the BBQ cooking contest all day. Hilltop was selling BBQ, ribs, etc, that everyone was enjoying.
"This is a great event. It is a good way to kick off Spring. What more American thing to do on a Saturday than to enjoy BBQ. I really enjoyed it," said Montgomery County Sheriff John Fuson.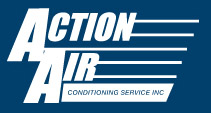 Clarksville, TN – Congratulations to Mrs. Peggy Coon, winner of a new Rheem Air Conditioning Unit in Action Air's "How Redneck Is Your Unit?" contest.
Action Air's recent contest asked contestants to submit photos of their outdated units along with a story of why they should receive a new HVAC unit. Their photos and stories were posted on their website and the public was asked to vote for their favorite.